I've noticed that my bookshelf is filled with contemporary YA books.
So is my TBR, and my wishlist, and my list of the books I just finished. I mostly read contemporary YA books, and I love them. Today I'll be sharing the reasons why!
Before I get started, I just wanted to preface that I also love many other genres. A lot of my favorite books are fantasy and historical fiction. A balance of genres is definitely essential for a healthy bookworm. 😉 However, I just noticed that the majority of the books I think about are contemporary, so I thought they deserved a post.
1. I can relate.
I think this is probably the biggest reason for most people who love contemporary.
We! can! relate!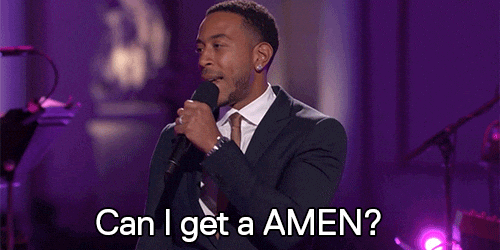 It's the best feeling to read a book and nod along with the character. To actually understand what they're going through, to have been in the same situation as them. To genuinely get it.
Here are a few things I can relate to in contemporaries:
School
Electronic-ness of everything
Friends
Homework
Social situations
The words they use (like 'like')
School
What's going on in the world
DID I mention school?!
I really loved reading Little Women. It's one of the best books I've ever read, in fact. But, can I really relate to sewing my clothes or wearing corsets or walking everywhere? No. That didn't stop me from absolutely loving Little Women, but it was not a relatable* book for me.
*books like classics are still relatable as far as the feelings characters felt, and some of their situations, but not relatable as in, they have everyday school scenarios like I do!
2. They're popular, and people discuss them.
We all like discussing books with others.
That's why we're out here, on the blogosphere! *waves to you from other side of my computer screen*
I love contemporaries because I can talk about them with others all the time. I see so many people reading them, and that gives me the chance to talk about them.
Plus, I hear people's opinions on them. Which then inspires me to read them, then share my opinion, and then I've read another contemporary…and the cycle continues. 😉
3. I compare my life with theirs.
Okay. So maybe Harry Potter isn't the most comparable book ever.
Yes, I totally go to Hogwarts? And I'm the Chosen One and I have classes like Transfiguration and I ride hippogriffs??
I really can't compare my life to many books except for contemporaries. This brings a whole new perspective as I read the book, and creates a different experience.
I think things like, "Oh, that's how it is at my school," or, "that's how it is where I live." It's so interesting to read a book you can compare to your life, and that's one of the reasons I love contemporaries so much. 🙂
4. I almost always love the main character.
I absolutely love main characters in contemporaries.
Maybe it's just the specific type I'm drawn towards, but the main character is usually a teenage girl, and usually has a strong personality that I really enjoy.
I just love reading from the point of view of the character, and that makes reading contemporaries all the more enjoyable.
5. The covers are beautiful.
This is more of a shallow reason… but, I noticed a lot of the things I thought of boiled down to the fact that I just related to the characters, and I decided to do one completely different! 😉
Admit it, though, the majority of us probably care about book covers.
My aesthetic (is that the correct usage of aesthetic, I don't even know) is reflected in YA book covers. Feast your eyes on the gorgeousness.
The fonts! And the colors! And everything!
I hope you enjoyed this post! I really enjoyed writing it. Also, I just wanted to announce that this past week, I hit 100 followers!🎉
Giant hugs and thank yous to all of my followers, and to everyone who comments and just reads my posts. Thank you so, so much! There may or may not be a special post next week for this milestone… 🙂
What's your favorite genre? Do you like contemporaries, and if so, why? What is your book cover aesthetic? Let's chat in the comments.
Photo by Katherine Hanlon on Unsplash >> Credits for the wonderful image used in my featured image!