Time is already flying too fast.
Not to be that cliché person who says 2018 is going by too fast, but time is going by too fast! I can't believe that January is already almost over. Who gave February permission to come so fast?? not me.
As usual, I will be recapping my January as far as it went with books, my blog, and real life experiences. Let's get to it!
Let's just say that this year isn't getting off to such an auspicious start for reading.
I've read four books. And apparently I'm only one book behind on my Goodreads challenge (which is to read 75 books this year)! But also, I just wish I had read more.
The best book I read this month was Kids Like Us, by Hilary Reyl. I'd read multiple rave reviews of it, and definitely ended up enjoying it a lot!
The worst book I read was 1984, by George Orwell. I just didn't enjoy it. At. all. It may be because I had to read it for school…but really, I don't think I would have liked it anyway! It made me want to rip out my hair, and not in a good way. Maybe if I try it again later I'd appreciate it more?
My Reading Goals for February:
Read 5 books
Finish the one I'm currently reading (Because You'll Never Meet Me)
Go to the library (y'all my library books are like two months overdue)
CHOOSE READING MORE!! (over Netflix, social media, etc.)
Blogging wise, January was pretty good!
I stuck to my posting schedule, and you guys seemed to like the posts I did. My only slight issue is that I didn't do many actual book themed posts?? And since this is a book blog, I wish I had worked more on getting more book content out. 😉
Posts I Did This Month:
Usually I'd share some posts I enjoyed this month, and while I did enjoy a lot, I didn't keep track of them…and it'd take forever to go through all of them again. XD If you loved any posts in particular this month, link them in the comments!
Goals for February:
Back on my 2017 recap post, a lot of you voted on my polls that you'd like to see an updated bookshelf tour. I'm happy to oblige, and I'm hoping I can get that post up in February!
Some kind of book-list post. We will see how that works out.
Stay on blogging schedule.
Consider making a blog survey.
 Last Thing- A Poll for You!
Earlier this month, I really enjoyed writing my bullet journal post. My blog is mainly a book blog, but it got me thinking that I may want to branch out into a tad (not a lot) more lifestyle posts?? Here's a poll so y'all can help me decide. 😉
HOW IS JANUARY ALMOST GONE. I do not understand.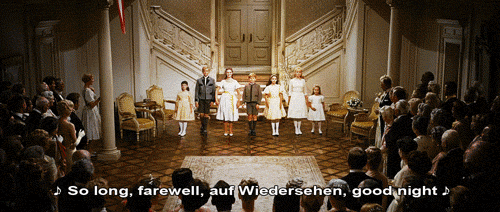 For this "life recap," I thought I'd do a currently style. So, lettuce begin.
Currently Listening To:
HAMILTONHAMILTONHAMILTONHAMILTON WAY TOO MUCH HAMILTON
Perfect, by Ed Sheeran. WHY is that song so PERFECT?!?!
Anything on Reputation #ShamelessSwiftie
Really nothing else?! Let's be honest, I've been spending most of my waking hours listening to Hamilton.
Currently Watching:
Friends (I'm on Season 7, almost 8)
Ellen's new game show! It's hilarious.
Currently Wanting:
A Tagalong.
A lot of free books, please and thank you.
For homework to suddenly be nonexistent!
Current January Memories:
I went ice skating…being a dancer does not mean I can ice skate by the way! At. all.
Fun memories with friends.
Seeing The Greatest Showman and Forever My Girl- both A++ movies!
And that concludes my January! I'm a little sad that this year is already going by so quickly, but I'm excited to see what February brings. A fresh start of a new month is always really nice. 😉
How was your January? Have you read Kids Like Us or 1984? Would you want to see more lifestyle posts on my blog, and have you seen The Greatest Showman? Let's chat in the comments!
Photo by Abigail Keenan on Unsplash >> creds for the photo I used in my featured image!