Hello lovely readers!
Today I'm here with a very exciting post- a review of The Key of F, a thrilling Young Adult fantasy that I was lucky enough to get an ARC of. This is my first ARC to review for my blog, so as you can guess, I'm hyperventilating just a little excited.
Let's get right into the review!
But first, a huge thank you to Jennifer Haskin for giving me this opportunity! It was definitely an honor to read her book, and I'm so glad I was able to be a part of The Key of F's journey to becoming a famous novel. 😉
Title: The Key of F Author: Jennifer Haskin Expected Publication Date: May 8th, 2018 Disclaimer: I received a free electronic copy from the author in exchange for an honest review!
Though Fale has never discovered who murdered her parents and left her orphaned as a child, she attempts to lead a normal and peaceful life. After all, she is training to be a peacekeeping warrior under the direction of her adoptive father. But, when she starts having strange visions that predict the future on her 18th birthday, it turns her life into anything but ordinary. Alongside her best friends and the man who rejected her three years ago, Fale must discover the truths of her past to achieve her true destiny.

Can she harness her inner warrior to save her people? And can she prove that she is no longer an innocent child to the man she loves along the way?
First off, I want to say that I really, really enjoyed this book. It's pretty unusual for me to read fantasy for fun- usually I go for a contemporary or historical fiction, but books like this make me remember why I always end up looking fantasy.
There's something about fantasy- the worldbuilding involved, the magical qualities, and the unpredictable plots- that draws me in every time. And The Key of F successfully hit all of these points.
I want to talk first about the worldbuilding and plot. After all, as I said above, those are key in fantasy novels, at least for me. 😉
I'm sure that as an author, it's incredibly challenging to introduce an entire new world to the reader. That's probably why I like to write realistic fiction. But the worldbuilding is done really well in The Key of F!
Sometimes when I'm reading the first book in a fantasy series, I truly feel as if I'm reading a history textbook. I can't take in all the new information, so then I'm confused for the rest of the book. As a reader, I appreciated how spread out the introduction to the world was in The Key of F, and how a lot of it was blended in with the character's natural conversations.
It wasn't overwhelming at all, which gave it major points in my opinion.
AND THE PLOT. The plot, y'all.
I don't want to say too much, since of course spoilers are the best worst, and the Goodreads synopsis above (and here) already gives a basic outline, but let me tell you, it is a crazy ride.
Unpredictable! Twisting, and turning! It was like being on a rollercoaster, in a good way. I truthfully could not have predicted anything that happened. That being said, with so much happening and a lot of new characters being introduced along the way, I sometimes felt confused and had to take a moment, reread, and reanalyze what was happening.
I really liked the writing style. The writing style appealed to me, making reading The Key of F enjoyable. I liked the use of dialogue to move the plot along- it worked nicely.
I also ended up liking the third person narration more than I thought I would. I love reading and writing in first person, and I always feel way more connected to the characters when it's first person and I'm actually inside of their head.
I probably would have preferred it if it had been in first person, but that's just always been my own personal preference. The third person definitely still provided me with plenty of insight into Fale's character (and occasionally Keron's).
The main character, Fale, was definitely my favorite. I love her character. IT IS AMAZING to read a book with such a strong female character!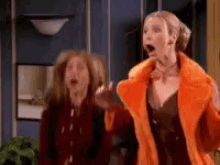 Fale is independent. She's strong. She's a warrior (literally- she's a warrior in the book). I find it amazing that after all the hardships she's faced, after being orphaned as a child, she's still willing to face more. She wants to fight, and I love that.
Besides the fantasy aspects of the book, romance also plays a pretty large role. Unfortunately, I wasn't the biggest fan of the love interest, Keron.
As the reader quickly finds out, Fale and Keron have a history between them. I started off disliking Keron because of this history, but as the book progresses I did grow to like him more. As he and Fale rebuild their relationship, he does become more likable.
However, I didn't like how he was so controlling of Fale. It's his job to protect her (his task is to be her bodyguard of sorts), but I felt like he spent too much time telling her what to do instead.
At the end of the day, I personally felt like he was stifling Fale's desires to be independent, and that's why I just couldn't grow to love him.
Some of the other parts I particularly liked were:
Fale's friendship with two of her friends, Izzy and Lisle. I enjoyed seeing Izzy and Lisle come up again and again throughout the book and gain more of a role.
The slow introduction of magic.
Harry and I are alike in this way. We both love magic. If there's magic in the story, I'm automatically drawn in, and I'm glad to say that The Key of F definitely provided some magic.
The descriptions. As I said before, I really enjoyed the author's writing style. Not only was the dialogue superb, but I loved reading all her descriptions of things as well. I could definitely form mental images throughout the story.
To sum it all up, I award The Key of F…
I thoroughly enjoyed this book! It provided great fantasy elements, a strong main character, and overall just kept me on the edge of my chair. I can see myself rereading it, and I'm excited for more books in the series to come in the future. 🙂
There were a few things about it that kept me from giving it five stars, like that the romance wasn't my favorite, and that I got easily confused because of all the action. But this book still deserves an extremely high rating and to be added to your TBR!
Thank you again to Jennifer Haskin for the ARC! I'm so glad my first ARC experience was with The Key of F. Now, everyone, go and add it to your TBR right now. 😉
Do you want to read this book now? What do you like about fantasies? Do you like strong female characters? Let's chat in the comments.