Another month has gone by. We're now 1/6 done with 2018.
Does that blow anyone else's mind?! Because though I'm glad it is I can't believe that February is over, and it's March. Cue exciting screeching about March. Today I'll be discussing my February in terms of books, blog, and real life. Let's go. 😉 *
*dun dun dun ALEXANDER dun dun dun – Hamilton fans? Non-Stop, anyone?
I think 2018 is just going to be a bad reading month for me?? I thought I could turn it around in February, but February came and went and I only read four books.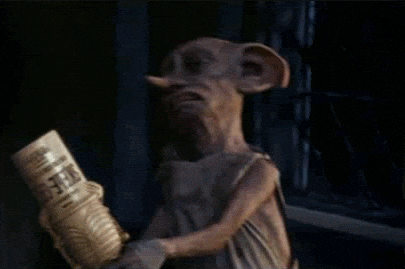 They were good books, though! I read:
Because I'll Never Meet You, by Leah Thomas // I enjoyed this one, it was written through letters between the two main characters, which I thought was super interesting. I bought it at random without knowing anything about it.
Fahrenheit 451, by Ray Bradbury // Not my favorite, but I did enjoy how it was about books (though the books were getting burned??). It was an intriguing dystopian!
I Am the Messenger, by Markus Zusak // I was expecting big things from this, and it delivered! It wasn't anything like The Book Thief, but I still enjoyed it.
The Key of F, by Jennifer Haskin // Wonderful fantasy ARC I read this month, lots of plot twists and amazing strong female characters.
How I Did on My Reading Goals for February:
Read 5 books ❌ as you can see, I obviously didn't achieve this one….
Finish the one I'm currently reading (Because You'll Never Meet Me) ✅
Go to the library ❌ ahaha, that's funny. my books are still very overdue
CHOOSE READING MORE!! (over Netflix, social media, etc.) ❌ i'm so bad at this one, help!!
Reading Goals for March:
Read 5 books (okay I'll be on Spring Break for a week so this should be feasible)
Go to the library!! Or else I might get kicked out forever because my books are so overdue!!
CHOOSE READING MORE. I will keep putting this goal until I achieve it.
Read 3 books from my TBR.
I guess February was a solid-ish month for blogging. I stuck to my schedule and everything, but it was one of the most unmotivated months, blogging wise, I've had in a long time.
Posts I Did in February:
Also, I was tagged for a few tags/awards this month! I truly do want to get around to all of them, and hopefully I will. It probably will be a while before I can, though, so I wanted to give a quick shoutout to Bayance, Malanie, and Anna for kindly nominating me. Thank you! 🙂
How I Did on My Blogging Goals for February:
An updated bookshelf tour.  ✅ I actually did this! *cheers*
Some kind of book-list post. ❌ what did I mean by this?
Stay on blogging schedule. ✅
Consider making a blog survey. ❌ Honestly, I didn't even think about it.
Blogging Goals for March:
A post about writing.
Stick to blogging schedule.
Work on redesigning. (Over my spring break, I'm hoping to look into revamping the look of Purely Olivia. I'm ready for a little change!)
Consider blog survey.
Once I wrote it out, February does look like it was fairly successful blogging-wise. I just felt really unmotivated this month, like it was more of a chore. The fog is already lifting though, so I hope the prospect of a new month will altogether erase it!
Even though reading and blogging didn't go amazingly this month, real life actually went pretty well. So February scored in that aspect. 😉
Memorable February Moments:
I've been able to get together with friends frequently, which is so great. I try to get together with people a lot, but with school and dance and homework, it doesn't always happen. It did this month, though. 🙂
At my dance studio, we got our recital costumes! Our photo week is coming up in mid-March, so that's always exciting.
I've been doing some devotionals on the YouVersion bible app and absolutely loving it. It's really been helping me incorporate God into my everyday life. A few that I've enjoyed are:

If you have any other recommendations for me, please let me know in the comments!
And that concludes my February recap! I'm looking forward to March, and I hope it's a month of motivation and productivity for all of us.❤️
How was your February? Are you looking forward to March? Tell me about in the comments!
Photo by Larm Rmah on Unsplash >> Credits for the amazing image in my featured image!