I blinked and then April was over.
2018 is already going by so fast (I'm still writing 2017 on my papers, no joke), but this month went by fastest for me. I honestly can't believe it's already May! And that summer is so close, I can nearly see it. 😉
In this post I'm going to (briefly) wrap up April, set a few goals for the upcoming month, and then talk about a few blogging related things. Lettuce begin.
Ha. Ha. What are books again?!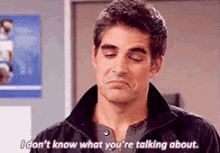 Fun fact, I didn't read any books at all this month! But I'm not that upset about it, because like I said, April flew by for me, and I have pretty much no recollection of it…? A few books that are on my TBR for May are:
Challenger Deep, by Neal Schusterman
ACOTAR series
My Dear Hamilton, by Stephanie Dray & Laura Kamoie (my mom got me this for Easter and I'm really excited to read it because ELIZA AND HAMILTON AND HISTORY)
Since school is being very annoying and requiring lots of my time, I probably won't get much reading done until summer, but that's okay. Wow I have low expectations for myself.
My March Goals- How Did I Do?
Read 5 books ❌ wow. just wow
Read before bed more often ❌ I did a few times, but not enough to give myself a check mark
Go to the library ❌
Read 1 book from my TBR ❌ it would have been helpful to read 1 book
Goals for May
Read 2 books
Read 1 book from TBR
Make summer reading bucket list
Blogging went pretty well this month. I actually discovered a lot of new blogs, which is always amazing! And I created a blog survey, which was also amazing!
I Posted:
I was supposed to post this yesterday, but guess who missed their blogging schedule day for the first time in months?! Hint, it rhymes with Bolivia.
April Goals…How Did I Do?
Make blog survey ✅
Do mini reviews post ✅
Some kind of lifestyle post ✅
Stick to blogging schedule ❌
Goals for May
Stick to blogging schedule
Besides that, I really don't have any idea what I want to post about this month! I'll definitely be thinking about that soon, but as of right now, I don't know.
Life was good this month! A few notable things happened. 🙂
I got my braces off! *cheers*
It was Easter, and my family came into town, which was really fun.
MY DANCE RECITAL HAPPENED! This is basically what this whole month was centered around, even though it only happened a couple days ago. It was super tiring (we had shows all weekend) but SO fun and I loved dancing and being with all of my best friends.
I got a new Bible! I got this She Reads Truth Bible. I haven't been able to explore it much yet, but so far I really like it.
I just discovered this today (thanks to Elizabeth!), but it came out yesterday, so I can count First Burn on April, right? I've listened to it 5000039482 times in the last hour and it's AMAZING. Hamilton fans, go watch the video now!
I'm hoping May goes by fast (but not as fast as April did?! cause I honestly can't remember too much of April and that's scary) because that means school ends quicker. My summer starts on June 2nd, and I can't wait!
For the last part of this post, I'm going to be sharing a few blogging updates. Nothing serious, don't worry. 😉
Thank you so much to everyone who took my blog survey!♥ (You can still take it here if you haven't yet and want it.) Your feedback was so valuable, and I really, really appreciate it all!
I'm still sorting through all the feedback (I need to make a chart or graph or something), but a lot of the post recommendations are things I'm interested in doing soon. A few of them are:

More book recommendations
More blogging related posts
Pet peeves with books
My walk with Christ
And more!

Again, I really can't thank you enough for all the feedback, and I hope to incorporate some of these posts in soon.
I have decided that during the summer (June, July, and most of August for me) I am going to try and post twice a week! If I'm busy, then I won't, because I am not going to sacrifice quality for quantity. But I think I'll have enough extra time on my hands to post often. I'm really excited for that!
And that's a wrap! Overall, April was much too fast. I'm looking forward to seeing what May has in store for me, and especially looking forward to a (hopefully) slow and wonderful summer. 🙂
How was your April? What posts do you want to see? When does your summer begin? I'd love to chat with you in the comments.
Photo by Annie Spratt on Unsplash >> Credits for the image I used in my featured image!