It's been too long since I did a tag post.
I mean, it's been since January, and that's just not okay. So today I'll be participating in the One Lovely Blog Award, the Awesome Blogger Award, and the Unique Blogger Award. *takes deep breath* Let's get started!
Oh, and thank you for everyone who has tagged me for anything lately! As you see, I'm quite behind on tags. But I'll get around to them all eventually. 😉 Even if it's in 2019.
Also, on my blog survey, a lot of people said they wanted to learn more about me personally. I do mostly blog/screech about books… I'm currently coming up with posts that will fulfill that, but I hope you're able to learn something about me from these tags, too!
One Lovely Blog Award
I was nominated for the One Lovely Blog Award by Malanie! It wasn't back in January, what are you talking about. Malanie is so so sweet and her posts are amazing, so you should definitely go check out her post and her blog. 😉 Thank you so much for tagging me!
Rules:
Thank the person who nominated you for the award. Thank you Malanie, you're amazing!
Display the banner/sticker/logo on your blog.
Share 7 facts about yourself.
Nominate up to 15 bloggers you admire and inform your nominees. I shall do this at the end…
7 Facts About Olivia:
I am obsessed with a boy band. And I mean obsessed, like almost as obsessed as I am with Harry Potter?! And that's saying a lot. They are called In Real Life, and they are amazing.
I am left handed. I don't know if I've ever mentioned that, but I guess it's kind of interesting.
I love owls. From where I am sitting (in my bed) I can count 22 owls in my room. That includes these owl figurines I have, an owl mug, a clay owl, and more.
Old movies are my favorite. Need I say more? OLD MOVIES ARE SO GOOD. I LOVE THEM DEARLY.
I wish I was better at hand lettering. I need a professional hand letterer to teach me their ways. I wish I could do good cursive/other calligraphy fonts.
My favorite place in the entire world is the beach. I'd rather go to the beach than to anymore else in the world.
My favorite show to watch with my family is America's Got Talent. I LOVE this show, and I'm so excited for it to start soon. The talent is amazing?? And so are the judges? And it's just all around wonderful.
My Nominations:
I'm going to be linking to everyone's most recent post, because otherwise there's a good chance I will forget to comment on everyone's blog, and this way they're notified for sure. But be sure to check out the rest of their lovely blogs. 😉
As always, if I nominate you, no pressure to do it! And if I didn't nominate you, but you want to do the tag, then by all means do so. (This applies to all the other nominations on this post, too!)
Carol // Zella // Marie // Julia // Mckenna // Catharine // Anna // Maddy

The Awesome Blogger Award
Next is the Awesome Blogger Award! I was nominated for this by the lovely Anna. I love her and her blog, so definitely read her award post and go follow her, too. Thank you so much for the nomination, Anna!❤️
Rules:
Thank the person who nominated you.
Tag it under #awesomebloggeraward.
Answer the questions you were asked.
Nominate at least 5 bloggers and inform them of their nominations.
Give them 10 new questions to answer.
The Questions:
What is your favorite smell?
Ooh, this is such an interesting question. I'd have to say the smell of something baking in the oven- whether it is cookies, cake, or muffins. And I also love the sweet pea scent at Bath & Body Works. 😉
What is your favorite book?
How can I pick a favorite child?!? The answer is, I can't.
If you had a superpower, what would it be?
I don't know…I think I'd want to be able to infuse people's minds with positivity.
Do you prefer warmth or coolness?
Warmth!
Animals or plants?
Animals. Especially my dog, Brees.
Do you prefer towns or cities?
I like living in a town (as I do now) but I love visiting big cities. Someday I want to live in a city, but maybe not for that long. I am very undecided on this question. XD
What is your favorite word, a word that makes you happy?
I actually don't have a favorite word. My favorite word in Spanish is sacapuntas– it means pencil sharpener, and every time I say it in Spanish class it makes me smile for some reason. 🙂
Have you ever hugged a tree?
Yes, I have.
What is the scariest animal in your opinion?
There are quite a few scary animals out there… I'd have to say bears, sharks, and whales scare me the most. Bears because they can swim, run, and climb, so there's really no escape from them, and sharks for obvious reasons, and whales because they're so big and that creeps me out for some reason.
What is your favorite movie?
Like I mentioned earlier, I love old movies. A few of my favorites are The Sound of Music, Princess Bride, and Sweet Home Alabama.
My Nominees:
Clara // Laura // Megan // Liz // Lizzy // Annie
My Questions:
What is your best memory?
Do you prefer to use spoons, forks, or sporks?
What is your favorite quote?
Where would you travel right now, if you could go anywhere?
What type of music do you like?
What is your favorite season and why?
Do you enjoy libraries?
How many siblings do you have?
Have you ever kept a diary, and why?
Do you like to make lists?

The Unique Blogger Award
I was nominated for this by Malanie again! (Read her post here.) Ahh, she's just too kind. Thank you so much, Malanie! 😊
Rules:
Display the award
Thank the person who nominated you, post a link to their blog
Answer the questions they've written for you
Nominate 8-13 bloggers and give them three questions in the spirit of sharing love and solidarity within our blogging family!
Questions:
What book are you always thinking about even though you read it a long time ago?
It's sort of a tradition for me to mention Harry Potter in every tag I do. So, of course, I have to mention that here. I'm always making connections between Harry Potter and real life, or pinning Harry Potter pins on Pinterest, or wearing Harry Potter shirts….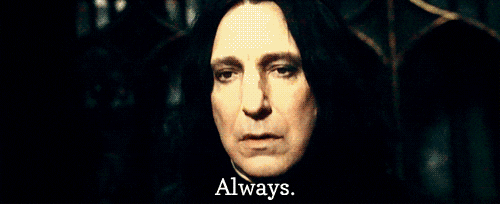 What is your favorite food?
Spaghetti and meatballs. Yum.
If you could save three book characters to pass on for future humanity, who would they be and why?
Okay but this is actually the best and hardest question ever??
Albus Dumbledore // I feel like Dumbledore could do so much good if he was in the real world and not the wizarding world, I'd like to see that happen.
Annabeth Chase // IMAGINE ALL THE THINGS SHE WOULD INVENT AND THE DIFFERENCE SHE WOULD MAKE IN THE WORLD!!!!
August Pullman // I feel like if he lived in the real world, he would inspire people daily. I mean, he inspires me, and he's fictional.
Nominees:
Ivy & Em // Sarah // Charis Rae // Cynthia // Dani // Hannah // Madi Grace // Rose
My Questions:
What is your blogging inspiration?
When you're not blogging, what are you doing?
What's the most interesting/crazy/weird dream you've ever had?

Well, that was quite a long post. Maybe it wasn't the best idea to combine three awards into one post… XD Thank you again to everyone who nominated me! (And to everyone who has tagged me for something, but I haven't gotten around to it yet. 😉 ) I hope you enjoyed this post and learned a few things about me.
What do we have in common? Have you ever done any of these awards before? I'd love to chat with you in the comments!