One of my most favorite things ever is multiple perspectives in books.
It just makes me so happy to read from different characters and get to see what they're all thinking. 🙂 Every single time I find a book with multiple perspectives, I get really excited. So, today I'm going to be talking about why I love it so much!
As a side note, I just realized that lately I've been doing a lot of "Why I Love ___ " posts, and that was a complete accident. Oh well. I didn't mean to do so many of these in a row, but I guess I just love to discuss books too much. XD
And also, this post was partially inspired by the discussion in Carol's review of Wonder, so be sure and go check out that post. 😉 (I've been wanting to do a post like this for a long time, but when I read her review, it inspired me to actually do it!)
So, without further procrastination, let us begin!
1. It creates a more well-rounded story
You get to hear from everyone- or at least, from more than one character.
And it's not like third person, where you see the actions and a few thoughts from multiple characters. You get to dive into the brains of the characters!
I think it overall creates a more well-rounded story when you're able to see all the thoughts of the characters- it definitely enhances the reading experience for me.
2. The characters can be more developed
I LOVE KNOWING CHARACTERS.
Characters are the best! They're imaginary practically real people that you get to read about and know everything about! And you can love them or hate them and they don't care either way. They're lots of fun.
Of course, the main characters are the ones we always chat about, for good reason. But you know, I also love minor characters…and sometimes I wish I knew more about them.
Multiple POVs offers me that! It lets me see more about the characters- they're more developed and I get to know them much better. And for that, I love multiple POV.
3. I'm usually more attached to the story
As I said above, it's all about the characters. If I love the characters, I'm much more likely to love the story.
Once I fall in love with the characters, I'm a goner. Even if the story isn't the best, don't I have to keep reading to see what happens to my precious babies? WHY do I sound like the gollum, help. Yes, of course I have to keep reading.
Hence another reason why I reread…TO REVISIT MY FAVORITE CHARACTERS, o' course. I (and probably most Potterheads) would willingly read a book with absolutely no action or plot, just to see my Harry Potter characters reunited. Who else would? Or is that just me?
Since I get to know the characters much better in books with multiple POVs, I end up getting much more attached to the story in the long run.
4. You see the other side of the spectrum
Almost every book I can think of is written from the protagonist's perspective.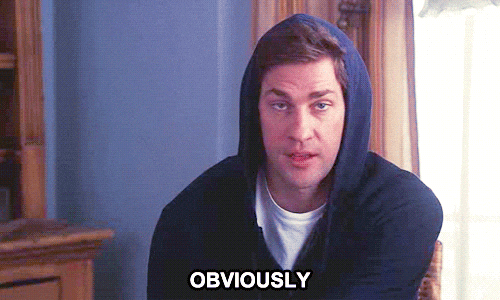 It seems obvious, right? Of course you want to read from the good guy's perspective. But once in a while, I also want to hear the thoughts of the bad guy.
I LOVE hearing the protagonist's side of the story. What are their motives? What happened in their past to make them this way? You know, like Elphaba in Wicked. Why are they really the way they are?
Not only in books, but in life, it's important to know all sides of the story. To truly dislike a character (or person), you need to understand them and understand why they're the antagonist in the story.
Multiple perspectives offers the opportunity to understand the antagonist, and I love that feature so much. I wish it was present in books more often! Can I just have a companion Harry Potter series written from Voldemort's perspective, please and thank you.
5. It keeps me interested
Some of the books I read are quite long. Yes, I love long books, but yes, I can also get bored quite easily?? And distracted…if I look for a bookmark, I'll end up cleaning out my entire desk before I remember I was reading.
So, changing up the perspective keeps me engaged. I'm much more interested when something new is always happening. I'm kept on my toes and I have to pay attention or else I'll be severely confused.
Multiple POVs and I, we are the perfect match.
And Now, a Few of My Favorites
And what would this post be if I didn't share a few of my favorite multiple POV books? I actually haven't read too many (I hope to change that), but I thought I'd mention the few that I have read. 🙂
Many of these are MG and I haven't read them in a while, but I remember loving them! I was looking at my bookshelf to find books with multiple POVs, so I'm sure I've read others too that I just couldn't remember. I can't wait to read more!
What are your thoughts on multiple POVs? Do you like it, or not? And what books have you read with multiple POVs? I'd love to chat with you in the comments!
P.S. Now that it's officially summer (for me), I'm starting my summer blogging schedule! So get ready for posts every Monday and Thursday, yay!
Photo by Aaron Burden on Unsplash >> credits to the amazing photographer who took the picture I used in my featured image!