As a Christian, one of my greatest struggles is spending time with God every day.
To me, one of the best parts about being a Christian is that you can spend time with God anytime you want. There's a constant connection between you and heaven. Isn't that amazing? Yet, sometimes I don't take advantage of it.
Today I'm going to be sharing just a few things that help me spend time with God daily, and if you also struggle with that, then maybe this post will help you out, too. 😉
I want to start off by saying that I have the best intentions. As a Christian, of course I want to spend as much time with God as possible!
But…other, Earthly things get in the way. School, dance, homework, social media, even blogging. All of these things distract me from what I should be focusing on (God). I could write a whole post about this… So while it's not possible for me to go to a church service every night and actively worship God with groups of people, there are other things I do to make sure I spend time with God each day. 🙂
1. Listen to a Christian playlist
Like the rest of the world, I am 11/10 obsessed with music.
I love country. I love Hamilton. I love pretty much any movie soundtrack. I love classical. I even love some pop well, just Taylor Swift. And, I also love worship music.
Worship music is such an amazing way to spend time with God! It's not hard at all to just turn on your worship playlist while you're in the car, cleaning, or just relaxing in your room. Instantly you will be surrounded by God's promises and love.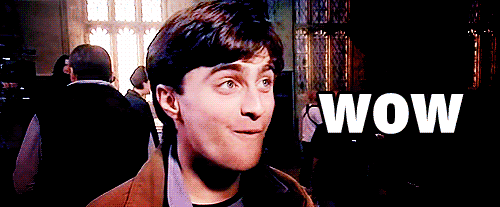 A few of my favorite worship artists (in case you're new to the whole worship music scene 😉 ) are:
And there are SO many more that I didn't name! I find Christian music to be inspiring, uplifting, and a constant source of hope no matter when I'm listening to it. It's an easy way to spend more time with God and worship Him.
2. Do a devotional
Devotionals are amazing.
Whether you have a book (I've used this one and this one, to name a couple) or are using an electronic one (I LOVE the devotionals from the free YouVersion Bible app), you can connect and deepen your relationship with God.
It's such an easy thing to incorporate into your daily routine- maybe you get up ten minutes earlier and start off your day with a devo, or maybe you go to bed ten minutes later and end your day with it.
Devotionals are SO customizable- you get to pick what it is, when you do it, and how you interact with it (just reading it, or journaling, or take notes, etc.). They're one of my favorite ways to spend time with God!
3. Say a prayer before eating a meal
For as long as I can remember, every time my family sits down all together to eat, we've said the same prayer: "God is great, God is good, let us thank Him for this food. Amen."
That prayer, as simple as it is, got me into the habit of praying before a meal as a child. But as my sister and I got older, and one of us was always at a sports practice or studying, my family stopped being able to eat together as often. And, gradually, I got out of the habit of praying before eating.
It's a habit I hope to get back into, because it's an easy way to incorporate interaction with God into an everyday routine. You can do more than just thank Him for your meal- thank Him for the resources He has given you, ask Him that he would provide for those with less, and if it's dinner, maybe even thank Him for the day he gave you.

It can be awkward to pray at a restaurant or at school, but remember that you don't have to close your eyes or even speak out loud in order to pray. And if you are brave enough to close your eyes, maybe someone will ask what you're doing and you can help lead someone to Christ!
4. Listen to a sermon as you work on something
Honestly, technology is amazing.
And one of the best parts about it is that it can help you deepen your relationship with the Lord. Thanks to the internet, you can watch or listen to thousands (if not more) sermons anytime you want!
I've personally never done this, but I really hope to do so soon. All you have to do is Google "online sermons" and tons of free resources will come up, all with the sole purpose of letting you listen to the word of God.
If you're cleaning your room or house, cooking a meal, or just really needing to feel God's presence, then you can listen to a sermon. It's an amazing way to spend time with God.
5. Prayer journal
Prayer journaling is pretty self-explanatory- it's like regular journaling, but better.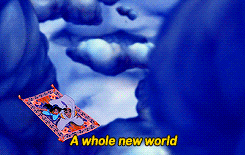 Often, when I'm praying in my head, I'll get distracted. I'll start thinking about other things and before I know it, I've drifted away from praying.
What I love about prayer journaling is that it keeps that from happening. When I'm writing, I'm solely focused on what I'm writing right then and what I want to write next. It keeps me 100% focused on my prayer.
Another reason to love prayer journaling is that you're able to see the prayers God has answered in your life. You can clearly look back and see when you prayed for something and when the prayer was answered. 🙂
Prayer journaling is so easy and simple, but it's such a great way to grow closer with God!
I hope that this post was helpful for anyone who is looking to spend more time with God! I'm no expert, and I don't spend as much time with my Creator as I should. For me, it takes repeating the same habits over and over again and I'm still working on getting in the routine of spending time daily with God. 🙂
And of course, there are tons of more ways! (For example, I didn't mention reading your Bible in this post, although it's obviously a great way.) My best advice is to find a way that works for you and that gets you excited about your relationship with God.
How do you spend time with God? What are your methods- I'd love to hear them and chat with you in the comments.
Photo by Ben White on Unsplash >> Thank you to the photographer who took the amazing photo I used in my featured image!