I miss reading fantasy books.
As much as I love my contemporaries, I'm really ready to return to fantasy. It's been a while, that's for sure. Lately I've discovered a ton of fantasies that look amazing, and I can't wait to share them today and read them soon!
Like I said, I've been on a bit of a fantasy hiatus. But I still have a great love for the genre, and I'm hoping these books will get me back into the swing of reading fantasy. 🙂 I discovered most of them from other book blogs, and I'm so happy I did, because they look wonderful!
In this post, I'll be screaming about six fantasies I can't wait to read, and talking a little bit about why I want to read them. Without further ado, let's get started!

1. Six of Crows, by Leigh Bardugo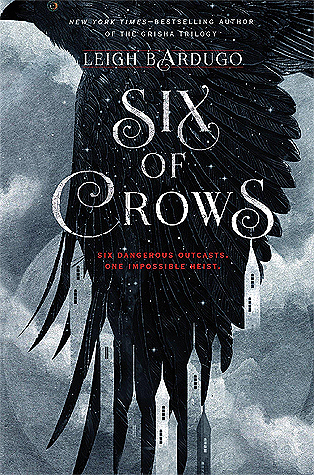 Page Count: 462
Discovered It: from reading other blogs
My Level of Excitement to Read This: 8/10
I've heard so much about this book! (And I think it was all good things.) From the Goodreads synopsis, it seems to be a saving-the-world kind of thing, which I always enjoy. 😉 I also think the world will be so interesting and I hope there is a lot of worldbuilding in this book.
Six of Crows has SO much hype surrounding it! I hope I get to read it soon and see if it lived up to all the hype.

2. Children of Blood and Bone, by Tomi Adeyemi
Page Count: 525
Discovered: from another blog(s)
My Level of Excitement to Read This: 11/10
Once again, I've seen a ton of reviews of Children of Blood and Bone. Even before I decided to get back into the swing of reading fantasies, I was interested in this book.
This looks so long! I love a good long fantasy- that is, if it's a book I can get lost in. I have super high hopes for this one- it has characters trying to bring back magic, it has princesses, and the main character seems really interesting!
Guys, I'm so excited to read this. *screeches*

3. A Darker Shade of Magic, by V.E. Schwab
Page Count: 400
Discovered: from pretty much every YA book blog ever
My Level of Excitement to Read This: 10/10
I HAVE HEARD SO MUCH ABOUT THIS BOOK AND V.E. SCHWAB.
Sorry I keep saying that. But this is a 'hyped fantasy books' post after all. V.E. Schwab seems to be so many people's favorite author, so I am so, so excited to read this book.
I'm already intrigued by the Goodreads synopsis, and the cover is gorgeous, and it's a series so I have a lot of books to look forward to, and wow, I just can't wait to finally read it. *faints with excitement*

4. Caraval, by Stephanie Garber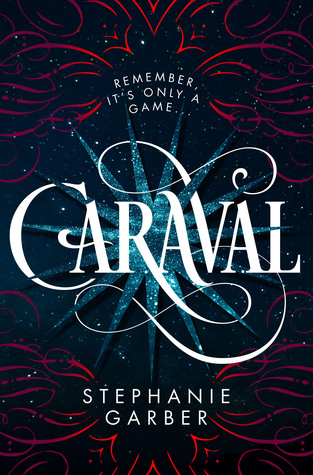 Page Count: 407
Discovered: From A Whisper of Ink
My Level of Excitement to Read This: 7/10
Flashback to a couple weeks ago.
I'd never heard of Caraval, and probably would never find out about it since I think most of the hype was last year. Then, I stumbled across this post of Ilsa's and now I really want to read it and I want to read it now.
The way she describes is just!! fabulous!! This book seems so magical and wonderful and an escape and I can't even. I just checked it out from the library yesterday, and I'm so excited to read it soon.

5. Warcross, by Marie Lu
Page Count: 402
Discovered: from many, many book blogs
My Level of Excitement to Read This: 8/10
Can we just take a moment to admire this cover, because…😍
I always talk about contemporary covers being my favorites, because they ARE, but I have to say, this one is some fierce competition. It's so beautiful and just *happy sigh*.
NOW, onto the actual book part. This plot seems SO intriguing, and I'm desperate to know what's going to happen. I love when books have such a modern plot, like this one- a game with a security issue. (I'm guessing it's on a computer? But I have no idea. Someone help.) I need to know what happens, so I'm going to read it asap!
*also, this is actually sci-fi (thanks Ilsa 😉 ), but it's on this list anyway*

6. Red Queen, by Victoria Aveyard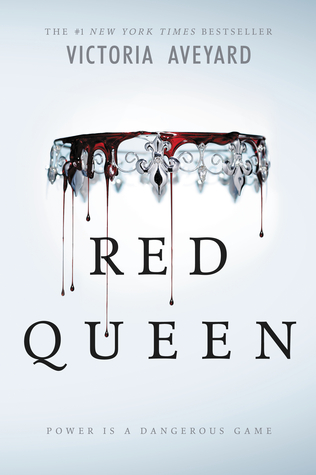 Page Count: 383
Discovered: at a school book fair long ago
My Level of Excitement to Read: 6/10
I first remember seeing this book back when it first came out (in 2015) at my school's book fair. I remember thinking the cover looked good, but not getting it because knowing me, I probably spent my money on a contemporary instead.
3 years later, I'm still wanting to read it.
I don't think I've seen this much in the blogosphere, but I have seen it a lot in real life! I know next to nothing about it, but I still really want to read it soon.

And there you have it! The top 6 books on my fantasy TBR. I truly want to get back into fantasy, because I think it's such an amazing genre, and I really do miss reading it. Fantasy is always a great adventure, and I could use some more adventures. 🙂
Have you read any of these, and what did you think of them? Do you want to read any? What are your favorite fantasies? I'd love to chat with you in the comments.
Photo by Céderic Vandenberghe on Unsplash >> credits for the photo I used in my featured image! many thanks to the photographer!