As bookworms, we all face many struggles.
It's not all hardcover books and ships sailing and five star reviews, that's for sure. All bookworms have their fair share of struggles, and today Rose and I are going to be bringing ten of those to light. 😉
This post is a collab with the lovely Rose from A Purpose of Winged Dogs! She posts about books, writing, and more and is always up for a Taylor Swift reference. We're definitely kindred spirits. Definitely check out her amazing blog and read her half of the post here! I'll be talking about five of the struggles here, and she's talking about the other five over on her blog.
I'm so happy to be collabing with Rose, and really excited to talk about some bookworm struggles with you all. Without further ado, let's get started!
1. Waiting for a book release
Let me tell you the struggle of waiting for a book.
When a bookworm is waiting for a book, they're feeling all sorts of uncontrollable feels.
First of all, you're excited. You can't wait to read the book. But then you get nervous- because what if it doesn't live up to your expectations?!? And then you get scared, because disappointing books are just horrible.
All the emotions are building up, and you're getting stressed- and then you're thinking it might have been better if you'd just discovered this series or book in a few years, when all the books were already out and there was no waiting involved anymore.
And that's just for one single book release. This same cycle repeats over and over with every book you're waiting for!
2. Wishing upon a star for free books
Libraries are my best friends.
That's because, besides the odd Barnes & Noble gift card, I'm a student with no income and usually I don't have money to buy books with. I need a job with book benefits. All broke bookworms can relate to the struggle of having no money to buy books.
Anyone else stare up the sky and wish on all the stars up there for free books to rain down on you? …that's just me? Okay then, moving right along. 😉
3. Not stepping out of your comfort zone
I'm extremely guilty of not stepping out of my comfort zone when it comes to reading.
I love my safe little bubble of YA contemporary! Maybe sometimes I'll venture into some fantasy or historical fiction, but I always hurry back quickly. The lands of non-fiction and graphic novels…you'll hardly ever find me there.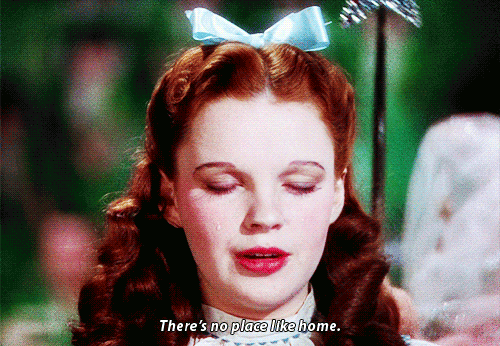 I always feel like I should go read a non-fiction book or something, but then I don't want to? Even though I know I need to? It's a constant struggle, my friends.
4. Our TBRs…
A universal struggle of bookworms is the monster that is our TBR.
Don't get me wrong, I love my TBR. Without it, I'd probably never actually get around to reading books. I wouldn't be able to have a plan of what I want to read not that I actually ever follow those plans. I'd never know what to get at the library. I wouldn't be able to keep track of book recommendations.
However much I love it, it also just gets so large and scary sometimes. I like small, tame things, okay? I'm 99% sure I'm not in control of it anymore.
5. Waiting for your library to get books
First of all, there's the struggle of waiting for people to return the books you want to read. Of course, I'm happy that the books are being enjoyed, but I just want to enjoy them! right! then!
Then, there's also the struggle of waiting for your library to get books. Whether it's because you requested it or because it's a new release, there's always that waiting period. It's a constant struggle, my friends.
And those are my five struggles! Please go check out Rose's post and show her blog some love while you're over there, because she really deserves it. 🙂
I also just wanted to note that there are a lot of struggles we missed! We talked about lighter struggles instead of talking about heavier problems bookworms face (like no representation, not having libraries or certain books internationally, etc.). I just thought I would touch on the fact that there are tons of more serious issues that bookworms are facing, and our post was geared towards some of the lighter ones. But, the heavier ones are super important and not to be ignored.
Now that my rant is over…
Do you have these struggles, too? Which ones? On the flip side, what is something amazing about being a bookworm? I'd love to chat with you in the comments.
Photo by freestocks.org on Unsplash >> credits for the photo I used on my featured image, many thanks to the photographer!