A major struggle of mine is balancing blogging and life.
I'm a student, dancer, family member, and friend. That already means I'm incredibly busy, and to add blogging on top of that? How do I find time to read. As I've continued blogging over the years, I've learned a few things about how to balance blogging and life. 😉
This post is a collaborations with Emily– it's actually part of her blog tour (which I will be talking about more at the end of this post) so be sure to stick around and learn more about her blog later on.
And now, let's get into the post!

Plan your posts ahead of time
I honestly don't know what I would do if there wasn't a "schedule" option for posts.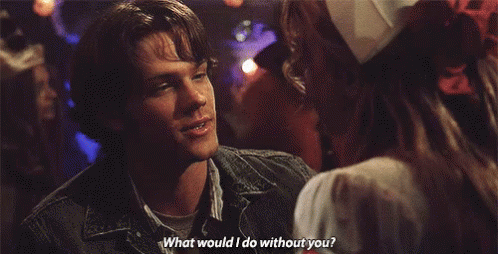 It's so amazing to have the option to say when you want your posts to be published. That means you don't even have to have internet access, but if you scheduled your post ahead of time, it'll still go up for everyone to see!
This is perfect for balancing life and blogging because it allows you to prepare your content ahead of time, like on the weekends, even if it's being posted during the week. This way, if you get swamped with homework, you've already planned out and prepared your posts.

Have a set time to blog
Another tip to help you balance blogging and life is to have a certain time to blog every week, or day, or whatever you want.
For example, I usually go through my reader and read blog posts after school, while I'm eating a snack and unwinding before I do homework. I also usually catch up on writing blog posts on Saturday and Sunday, when I have free time. Since I know I'll be blogging on the weekends, it takes off the stress during the week and I can put my focus on school.

Don't get distracted by WordPress (or in general)
Honestly, WordPress can be extremely distracting.
Since it's so easily accessible (the website or the app, too), you can always get notified of new comments, responses to your comments, or posts you need to read.
Sometimes you just have to have some self-discipline and will yourself not to check WordPress. Otherwise you'll get distracted from your homework, or from getting ready for sports practice, or from sleeping. And sleep is very important. Then you'll create an unbalance!

Remember quality over quantity
Okay, so I know this is pretty cliché, but that's because it's true.
Quality over quantity is so important! I'd rather read one or two posts a week (or even less! whatever works for you!) that are truly worthwhile to read then a post every day that wasn't great. (Of course, some people do manage to post every day and still come out with quality posts. I envy and admire those people.)
If you try to post every day and ignore quality, then blogging might take over your life. It's a lot easier to have a balance of blogging and life if you focus on quality over quantity.

Just relax and have fun
Y'all, blogging is supposed to be fun.
Of course it has its stressful moments, and frustrating moments, but at the end of the day, don't let it take over your life.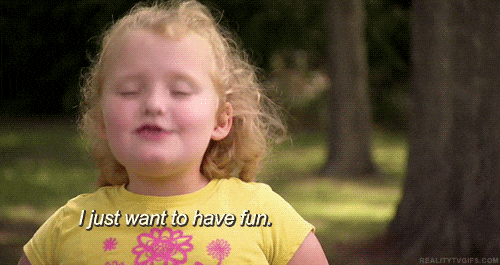 If you remember that blogging is supposed to be fun and just take a deep breath and relax, then it won't seem so hard to balance blogging and life.

Prioritize
Decide what's most important to you and what you need to focus on!
For me, this is always school, so I make sure to do all of my schoolwork (or at least most of it) before moving on to things like blogging or extracurriculars.

Bring blogging with you
I have the WordPress app (this is not an add haha) and even though it's sometimes glitchy, I use it to read blog posts or write them when I'm away from my computer. And you can respond to comments, comment on other posts, etc.!
This helps me get so much more done because I'm actually being productive in my free time, instead of scrolling through Pinterest…

Take a break if necessary
If you've tried balancing everything and are super stressed and it's just not working out, definitely strongly consider a hiatus. There's definitely no shame in it, and it can be a very good thing if you need it- don't let the balancing act stress you out too much.

I hope these tips could help you a little bit! It's not easy to balance blogging with everything going on in your life, especially if you're a full-time student or full-time worker, but it's definitely possible.
Like I said at the beginning of this post, this was part of a blog tour for Emily's new blog, The Beaming Blonde. You might know her as Em from Two Girls Two Mountains, and I hope you're just as excited as I am that she is starting her own blog! I wrote the first part of the post, and she did the second half.
Please be sure to check out her new site, give it some love, and get excited for the rest of her blog tour coming up. (Her official first post will be this Saturday, yay!) Thank you Emily, for letting me be a part of your blog tour!🤗
How do you stay on top of blogging and life? What are your tips? Are you going to check out Emily's blog? I'd love to chat with you in the comments.
Photo by Arnel Hasanovic on Unsplash >> credits for the image I used in my featured image, thank you to the photographer!