Thank goodness August is finally over.
After the amazing, wonderful months of June and July that were filled with reading and blogging and no school and just general happiness, August was like jumping off a cliff into an ocean of reality.
All dramatics aside, it was an okay month…I somehow managed to read a decent amount of books and I didn't drown under loads of homework, so there is a bright side. 😉
I'm so excited to talk about my month (as far as books, blogging, and life went) and then set some goals for September, too. Which will definitely be a better month than August…I hope. Let's get started!
Since I had about two weeks of vacation at the beginning of August, I was able to read, and I'm really happy about that. I mostly read contemporary (of course I did) but I also read some fantasy and…I'VE BEEN LOVING IT.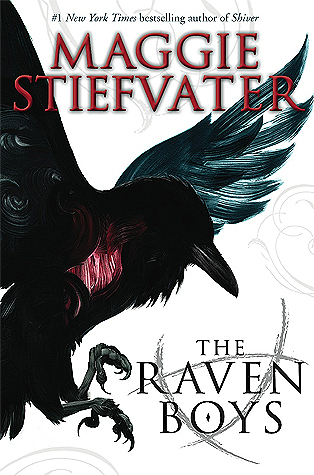 2/5 of these were fantasy…who am I?! And only one of them was a reread, and that was only because I was sick and needed a comfort book. Most people have comfort foods, bookworms have comfort books. 
Y'all, also, the conclusion to the Penderwicks series came out recently, and I finally checked it out from the library, and it made my heart so happy. This series was my childhood, and I loved having final closure with it. I liked the other books more, but I still thought it was a beautiful ending. Were the Penderwicks your childhood, too?
How I Did on My August Goals:
Read 10 books ✅
Go to the library ✅
Read something from my summer TBR ✅❌
Start reviewing on Goodreads ❌
Look into Netgalley ❌
My September Goals:
Read 5 books (school is too much, okay)
Rate/review on Goodreads
Look into Netgalley
Think about a…bookstagram (guys help, I can't decide if I should start bookstagramming!)
Y'all. Since the last time I did a monthly recap, my blog officially turned two years old.
I mean, my blog didn't get an owl. And Hagrid didn't show up to take us away to Hogwarts. *tear* BUT IT WAS STILL FUN, OKAY. I also have a giveaway going on in honor of my blog's birthday, so if you haven't entered yet and want to, then definitely click here to do so. 😉
In other news, my summer schedule ended midway through August, so I'm back to posting just on Mondays. I'm also incredibly behind on reading posts in my Reader, since I basically just have time to look at it on weekends.
Someday, there will be thirty hours in a day. Until then, I'll just have to make do with only commenting on posts on Saturday and Sunday, and with posting just once a week.
What I Posted:
I love it when I'm organized enough to talk about some of my favorite posts from the past month, but unfortunately, I wasn't organized enough this month. I will be in September, though! *crosses fingers*
I did manage to reach a lot of my August goals though, so yay. 😉
How I Did on August Goals:
Mini reviews post ✅
Harry Potter post ✅ and I want to do more soon!
Collabs I've been planning ✅ that was my review + blog tour
Very special surprise ✅ this was the giveaway!
2nd blog birthday post ✅
Stick to schedule ✅ the WordPress error doesn't count, right?
Stay caught up on reading other blogs ✅❌
September Goals:
Another Harry Potter post (I have so many ideas)
A tag post (I'm so behind)
Stick to schedule
Keep track of posts I read that I love
Writing update
My fingers are crossed that September ends up being a good blogging month! I hope it starts year two of Purely Olivia off strong.
When I look back at August, it's a month of very good and very…not so good. I'll just highlight a few of the main things that happened!
I went back to school shopping! I love back to school shopping, and I love back to school supplies, and that was just such a fun experience.
I went back to school. Unlike back to school shopping…not so excited about this one. I've been back for three weeks now, and it's not horrible, but I just don't like homework and stress and ugh.
My sister went to college! I'm now an only child. Well, not really, but my older sister moved out and is now in college, so kind of. 😉 I get my own bathroom now, which is nice, but still, I miss her. ://
SO. MUCH. DANCE. The dance season started back up! This year I'm doing 15 hours a week, which I LOVE (and I get to leave school a period early every day because I have off campus PE!) and it's the highlight of my day every day. We've already started rehearsals for our winter concert in December and I'm so!! excited!!
I'm excited for September, even though nothing in particular is happening. Mostly I just can't wait for October- it's my favorite month of the year, and my birthday, and fall, and so many other amazing things! But first we have to get through September, so that's what I'm focusing on right now.
And that concludes my August wrap up! This month was a mixture of fast and slow, good and bad, and I'm pretty glad it's over.
How was your month? What have you been reading? How was the beginning of school for you? What is your favorite month? I'd love to chat with you in the comments.
Photo by Masaaki Komori on Unsplash >> Credits for the image used in my featured image, many thanks to the photographer!