It's finally my favorite month of the year.
After the rainy, stressful month that was September, October has never felt so amazing. It's officially time for everything pumpkin spice, fall weather, my birthday, and a lot of other exciting things too. 😉
I'm so excited to be back from my small hiatus (I've been gone since mid-September) and I'm looking forward to talking about the books I read, the winner of my giveaway from all the way back in August, and just generally screaming about everything going on this October.
Without further ado, let's get into the post!
Every book I read this month was a reread*, and I'm kind of loving it.
I absolutely adore reading new books and I'm hoping I'll do just that in this upcoming month, but it was nice to have a relaxed, rereading month filled with some of my favorite comfort books. 🙂
*except for one book, but we're not counting it because it was for school, okay?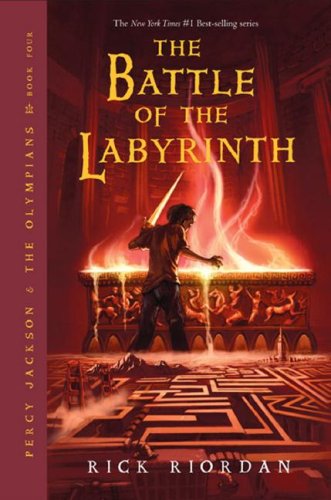 This huge, month long Percy Jackson read started because I picked up The Mark of Athena just wanting some Percabeth, and it turned into me rereading the last books of the Heroes and Olympus and then rereading the entire first series, because Percy Jackson is sassy and amazing and Rick Riordan is fantastic and all the characters have my entire heart and IT'S JUST THAT GOOD, Y'ALL.
Then I read My Name is Asher Lev for school (it was okay, but I never like required reading) and reread The Last Summer of the Garrett Girls. The first time I read that was July, which was only two months ago, so if that doesn't tell you how much I loved it, then I don't know what will. XD
All in all, taking into account that I was slumping in every other aspect of my life this month, it wasn't a bad reading month! I'm hoping that October is a lot better, though.
How I Did on September Goals:
Read 5 books ✅ 
Rate/review on Goodreads ❌ oops
Look into Netgalley ❌ oops again
Think about a bookstagram ✅❌ I did consider this! I really want one, it just wasn't the best month to start one because I was too busy.
October Reading Goals:
Go to the library
Read 6 books
Start a bookstagram
Read 4 books from TBR
Write Goodreads reviews
September was not a good blogging month, y'all.
It was quite the opposite of good, in fact. Not only did I take a hiatus from posting, but I also took a hiatus from reading other blogs, too, which wasn't my original intention. I just got so busy with school and dance, that I hardly had time to even remember that WordPress existed, much less spend time commenting or reading posts.
I just wanted to apologize for being so absent from the blogosphere this month, and in future months I'm going to work on time management! I won't be giving up homework time or dance or anything in order to blog, but I will be trying to use my free time more wisely….I really missed interacting with everyone while I was gone, and I don't want to go MIA again, at least not for a while.
Thank you all for sticking with me, even when I didn't comment on your posts or post on my blog, and basically dropped off the face of the blogosphere. Y'all are the best. 😉
What I Posted:
I definitely didn't post very much, but since I was on hiatus for most the month, it's understandable. Now, here's the part in the post where I'd love to share the posts I read this month around the blogosphere but…I hardly read any.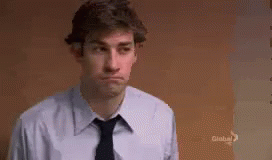 I feel really sad about that, since talking with everyone and reading everyone's amazing posts is always the highlight of my day, but sadly it just didn't happen this month. Since it's likely I missed it, feel free to link your favorite post of yours of the month in the comments and I'd love to read it. 🙂
How I Did on September Goals:
Another Harry Potter post ❌ That is definitely coming this month!
A tag post ✅
Stick to schedule ❌ Haha…not in the least
Keep track of posts I read that I love ❌
Writing update ❌ I can do that this month, if you guys would like to see it!
August Goals:
Stay on blogging schedule
Writing update
Harry Potter post
Book reviews?! Maybe?!
KEEP TRACK OF POSTS I LOVED SO I CAN MENTION THEM
Stay on top of reading posts in the blogosphere
And now, for the part of the post we've all been waiting for….the giveaway winner!
I did this giveaway way back in August for my second blog birthday, and had to postpone it due to my hiatus, so announcing the winner is long overdue, and I thank you for all your patience. XD
Note: If you are the winner, I will contact you within 24 hours of this post going live. If you do not respond within 48 hours of me sending that email, I will redraw and pick another winner. Thank you for understanding!
Without further ado, the winner is….
.
.
.
.
.
.
.
.
.
.
keep scrolling…
.
.
.
.
.
.
drumroll please…
.
.
.
.
.
.
.
.
.
.
Maddy! Yay, congratulations, Maddy!🎉Be on the lookout for an email from me today!
Thank you so much to everyone who entered! It was so kind of you all to share about the giveaway and take the time to enter it- you'll all the best. I hope to do more giveaways in the future, and thank you again for just being amazing!
Well, can I just say that I'm sincerely glad September is over.
I've never liked September that much, since it usually serves as a transition month for me. It's the month in between when I start school and my favorite month, and for both of those reasons, it always drags by. I usually feel really unmotivated and this September wasn't much of an improvement.
There weren't many happenings this month, but here are a few of the major things that went on:
Homecoming! My school's homecoming was in September, and as usual, it was a lot of fun. I mean, what's not fun about taking pictures and eating out with your friends?! I didn't get to go to the football game because of dance, but it's okay.
Lots and lots of dance. I definitely underestimated how much a commitment dance would be this year! I love it, and wouldn't have it any other way, but let's just say I practically live at the dance studio. Still, it's been a lot of fun having rehearsals for our winter concert this month.
Hanging out with friends. I was able to make specific plans to hang out with friends a few times on the weekends, which was really fun!
Having Hamilton on repeat. I've been obsessed with Hamilton for almost a year now, but this month especially it was my constant jam. IT'S SO GOOD, OKAY.
September was okay…but October is my favorite month of the year by far and so far it has a lot of things going for it. 😉 It's my birthday month, The Hate U Give movie is coming out, I'm seeing my favorite band in concert (!), and so many other things. I have high hopes that it's much better than September!
And that concludes my September! This was a little longer than my average recap post, but I hope you all enjoyed nonetheless. Thank you for reading, and I'm wishing each and every one of you the happiest October!💓
How was your month? What's going on for you in October? Do you love Percy Jackson as much as I do? Do you have/did you have homecoming? I'd love to talk with you all in the comments.
Photo by Mehdi-Thomas BOUTDARINE on Unsplash >> Credits to the photo I used in my featured image, many thanks to the amazing photographer!