Authors are…well, they're pretty amazing.
Without authors, we wouldn't have books. We wouldn't have characters to call our children, we wouldn't have things to take pretty pictures of, and we wouldn't be here at all, screaming about books with each other.
I know, it would be pretty horrible.
Today I'm so, so excited to be collaborating with the lovely Abby from When Words Fly in order to talk to you all about authors- specifically, risks we respect from authors. I'll be sharing six on this post, and Abby will be talking about the other six on her post, so please go read hers and get to know her amazing self and blog while you're at it. 😉
Now, without more rambling from me (there'll be enough of that in this post), let's get started!
Cliffhangers.
We all know that one author (or maybe more than one) that just can't stop with the cliffhangers. Rick Riordan, I'm looking at you.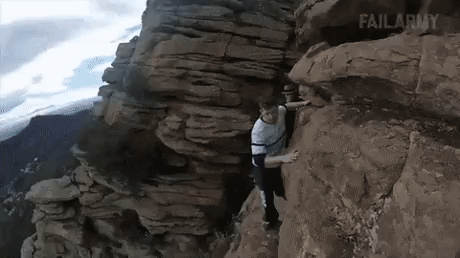 That gif is an accurate depiction of me after reading the end of The Mark of Athena, Heroes of Olympus fans am I right?! Ahem, moving on. *clears throat*
Anyway, I think cliffhangers are such a big risk for the author. They're going to have to deal with all the angry readers constantly asking what happened. They're also going to have to make sure their next book lives up to the hype they've created for it.
However, if done correctly, a cliffhanger can be extremely effective and cause much love for a book, and for that reason I respect them greatly.
A retelling or allusion of a previous work of literature.
I mean, I have all the respect for authors who do this.
Whether it's a retelling (one example I can think of from my childhood is Wendy Mass's fairytale retelling series) or a book closely mirrored after/alluding to a super famous story that everyone knows (like the Mother-Daughter Book Club series or even slightly like Always Never Yours), it's pretty amazing.
Most of the time, these are centered around fairytales or older texts, such as Romeo and Juliet or even the Bible. This requires a lot of research on the author's part, and it must be terrifying to release your book into the world knowing it will be compared to those great works of literature.
Writing a retelling is asking for comparison, and I respect that a lot. Most of the ones I've read have turned out really well, too.
Using a trope, specifically an overused one.
I think many readers can agree that if they read one more love triangle, they just might tear out their hair and possibly burn the book for good measure.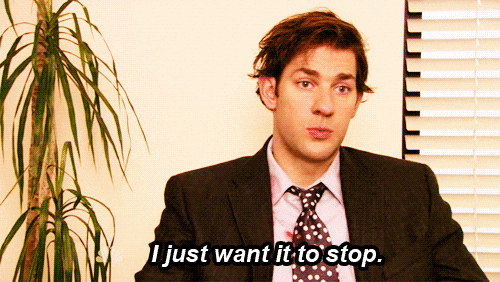 Honestly, I agree can see their point. 😉 There are just way too many tropes that are incredibly overused- I would list them out here, but trust me, that's another post for another time. Sidenote, I want to write a post about tropes but I feel like there are already too many out there?
However, I do respect authors for continuing to put them in their stories. (Well, most of the time. There are some tropes that are unacceptable and that I hate to see in books, but I'm not including those in "them.") It's definitely a risk, but can occasionally work to their advantage.
Talking about religion.
Religion is a topic that can turn readers off (or on) very quickly.
Personally, I love to read books that mention religion. I'm a Christian, and it's always amazing to read books where Christianity is also incorporated and I get to experience the main character's faith life. But I also love reading about other religions- it's so interesting to become educated and learn more about the diversity of world religions.
Even if religion isn't a main point of the book, and it might just simply mention once or twice that the character practices a certain religion, it's still somewhat of a risk. Some readers might not want to read a book about a religion that they don't practice, and the author has to accept this risk.
Including an epilogue.
There are two types of people in this world: those who want an epilogue, and those who want to imagine the ending on their own.
I kind of fall in the middle. Sometimes I NEED that nice, satisfying, ending. Other times, I like just imagining the perfect ending I have in my head. You know, the one where all my ships live happily ever after and everyone gets a giant bowl of ice cream.
Writing an epilogue is a risk for an author because they're taking away the reader's ability to dream up an ending, and making it where there is a definite this-is-what-happened-the-end. Sometimes it's great, sometimes it's not so great.
I respect authors who do this though, because it really shows their clear vision for their story and can turn out really well.
Writing about a different ethnicity than your own.
This is one is so, so risky.
There are so many things that can go wrong, but there's the small chance it can go right, and that's what makes me respect authors who do this (correctly!!).
My problem when I'm writing is that I want to include a diverse cast of characters, but I'm not well traveled or well educated in any ethnicity besides my own. If I want to include a character in my story that's of a different ethnicity, it requires much research, and I don't just mean on the character. To truly get an idea, you'd need to read books, read articles, talk to people of that ethnicity, really and truly understand it better.
It still won't be perfect, and it won't be as solid as if an author of that ethnicity had written it, but it's possible. I respect any author that is able to successfully conduct research and create a diverse cast of characters that isn't a cast of carbon copies of the author.
And that concludes my six risks I respect from authors! Thank you to Abby for collabing with me and for being just such a wonderful blogging friend. If you haven't already, you should definitely go read her post where she shares the other six risks we respect from authors. And you can stalk her blog while you're at it. 😉
Thank you for reading, and I hope you're having a lovely fall day and that you also have a lovely weekend. I really appreciate you taking the time to read this post!
What are your thoughts? Do you like cliffhangers? What about retellings? Do you enjoy epilogues or would you rather infer the ending on your own? I'd love to chat with you all in the comments.