So January happened.
And now it's almost two weeks into February, but shhh, this recap is definitely on time. It somehow already feels as if it's been 2019 for ten years?!
Usually January is a mediocre month, but this month was actually filled with a few wonderful things, like a Harry Potter reread (!!!), spending time with friends, and a whole lot of dancing.
Well, without further ado, let's begin. 😉
Last year I started off the year with a reading slump, and I kind of expected that to happen again this year. But…it didn't?!
I ended up reading 9 books in January, four of which were rereads and five of which I read for the very first time. Not the best ratio, but oh well. I have my excuses
As you can see, I have started another Harry Potter reread. Yes, I did one just last July. Yes, it's making me procrastinate all the other books I'm reading because all I want to do is read more Harry.
But yes, I love it even more than I ever have before during this read through.
Maybe I'm just a crazy Harry Potter fan, but it just gets better and better, I just love the characters more and more (and hate some with a passion that only gets stronger). I probably will end up rereading these books again this summer, but you know, that's okay, I think they deserve it.⚡️
I didn't make specific goals for January since my last recap post was focused only on 2018 as a whole, but here are my February goals.
Reading Goals:
Read 10 books
Complete my Harry Potter reread
Stay active on bookstagram, post 5 times
Keep up on Goodreads (RATE BOOKS)
Read something fantasy
January was a auspicious start to the blogging year for me! I may have disappeared a bit at the beginning of February, but…that wasn't January. I feel like it's a good omen for 2019 that I started out the year feeling inspired and posting posts that I loved. 🙂
Here's a look back on what I posted in January!
Blog Posts I Wrote:
Thank you all so much for all the love on the posts I wrote this month! I had so much fun discussing insta-love vs. slow burn with y'all, and all your love on my tag really made my heart so happy.💘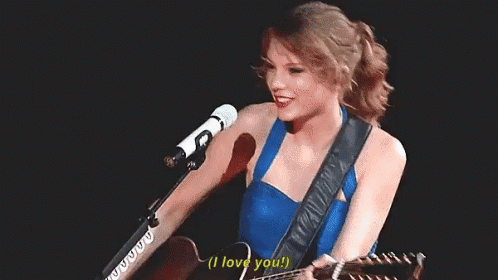 A Few Posts I Loved:

Blogging Goals for This Month:
Stay on schedule (from this point forward)
Write a discussion post
Comment on other posts
Do a tag
A few notable things happened this month. 😉
Starting recital dances in dance. This month we began (and have finished a few) dances for my studio's spring concert in May! We get our costumes this week, and I already can't wait.
Hanging out with friends. Due to a few people having birthdays and due to the small amount of break I had in January, I got to hang out with a lot of friends in January! That was good for the soul.
I memorized "My Shot" from Hamilton! As I've been a Hamilton fan for just over a year, it's really sad it's taken me such a long time to memorize such an iconic song. I think the thing is I never really liked it don't hurt me until this month?? AND NOW I'M OBSESSED I SHOULDER EVERY BURDEN EVERY DISADVANTAGE I HAVE LEARNED TO MANAGE I DON'T HAVE A GUN TO BRANDISH I WALK THIS STREETS FAMISHED. Okay I'm done I'm sorry.
January was a quiet month for the most part filled with school (hi homework, I don't like you at all), dance, Harry Potter, friends, and Hamilton. Overall, not a bad start to the new year at all.

I apologize for this post's lateness! It was supposed to be posted a week ago, but I was sick for a good part of this last week (I'm finally almost back to normal) and just wasn't able to get it up in time.
I hope you're all having a lovely start to your 2019.✨
How was your January? Do you ever do Harry Potter rereads? What was the best song you've memorized? I'd love to chat with you all in the comments.