I'm not quite sure what happened to February.
I feel as if it was just mid-January and I was still writing 2018 on all my papers, but here we are in the third month of the year. I blinked, and February was over.
It was a rainy, cold month filled with a lot of school, dancing, reading, and hardly any blogging. However, I'm very excited to be back with the new month, and hopefully this time I'm here to stay. 😉
Despite the fact that my last post was also a monthly recap (yes, I'm very disappointed in myself about this), in this post I'm going to be wrapping up February by talking about what I read, did, and blogged.
Without further ado, on to the post!
Well, maybe I didn't blog this month, but somehow I managed to read books.
I finished my Harry Potter reread, a fact that I'm simultaneously excited and sad about (I already miss all the characters and want to visit them again) and then read some contemporaries that I'm looking forward to talking more about in future posts!
I don't know if I'll end up talking about my Harry Potter reread here on the blog? I did another reread this past July and did a post then and I don't think much of my insights have changed. I will say that I just love it more and more every time I read it.⚡️
As for all the contemporaries, I really did truly enjoy them all. I'm expecting to do some sort of post about them all this month, although what kind of post is yet to be decided!
How I Did On February Goals:
Read 10 books ❌
Complete my Harry Potter reread ✅
Stay active on bookstagram, post 5 times ❌
Keep up on Goodreads ✅
Read something fantasy ❌
March Reading Goals:
Read 10 books (I'll have spring break, this is feasible?!)
Take book photos
Go to the library
Keep up on Goodreads
Read that FANTASY BOOK
Buddy reads?!
So…I disappeared. Again.
Truth be told, I was so busy with homework and dance and just life that I didn't have much time to blog, and when I did have time, I felt unmotivated. I never want to feel like I have to publish a post, especially when I wrote it out of an uninspired place.
I can't promise that this will be the last time I leave unannounced for weeks at a time, but I sincerely hope it is. I missed talking with you all, writing posts, and reading all of your posts while I was gone.
I'm officially back. 😉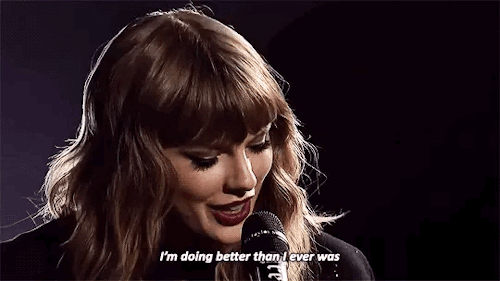 I did write one blog post this month, which was a review of January, but the most memorable blogging moment for me was seeing all the love on my Wonderstruck Book Tag! I truly can't thank you enough for all your support on it. Reading people's post who did (and enjoyed?!) my tag was the BEST feeling, and wow, I just love you all. Thank you so, so much!
Finally, the last rambling update I have for this section…I've been feeling way more inspired to write post this month, and I was hoping y'all might be able to give me some recommendations on what you'd like to see.
If you have the time, I'd love for you to take this quick, less-than-a-minute-to-fill-out survey! It would really help me out with putting out the best content I can.
How I Did on February Goals:
Stay on schedule ❌
Write a discussion post ❌
Comment on other posts ❌✅ (I mean…I commented a few times, but definitely not for the most part)
Do a tag ❌
March Blogging Goals:
Stay on schedule
Some kind of reviews/recommendations post
Read more of other bloggers' posts
Do a tag
Discussion post
Like I said, I honestly can't believe February has gone by so fast. I feel like I blinked and it was March. I'm hoping to cherish this month a little more, but that's not to say February didn't have a few good moments!
Hanging out with friends. I got to spend some quality time with friends this month, and I also drove a friend for the first time! (Before I'd only driven myself and family members.)
Listening to old Taylor. HI, YES, I HAVE BEEN KEEPING UP ALL THE TS7 CONSPIRACIES, and I'm kind of living for them. So I've been listening to a lot more old Taylor than normal because, well, it's just giving me all the best vibes.
It's been uncharacteristically cold and rainy. It's been so cloudy this month that I actually notice when it's sunny. Normally where I live, sun is a given. I don't hate this type of weather, but I'm kind of ready for spring.
I watched a new Netflix show. A lot of my friends and I got obsessed with this new Netflix show, Yummy Mummies. It's hilariously obnoxious (but oddly entertaining) reality TV, and well, it's been the topic of many a discussion this month.
That concludes my first post of March! I hope it's the first of many, and that your month has been going well so far.☀️
Thank you for all your support even through my absence, and thank you for taking my small survey if you were able to! I truly appreciate you all so much. *hugs you through the computer screen*
How was your month? Do you like cloudy weather or prefer the sun? What have you been reading? I'd love to chat with you all in the comments.
Photo by Roman Kraft on Unsplash >> credits to the photographer of the image I used in my featured image!