"I can't watch the movie until I've read the book."
If I've said this once, I've said it a thousand trillion times. I feel like this unspoken rule of reading the book before watching the movie has been ingrained in me since the day I first cracked open a book spine…and honestly, do I even agree with it?? Or have I just been brainwashed to accept it as the norm??
Even though this is an age-old statement (well, not age-old, because movies are fairly recent in the grand scheme of things) and may seem like a trivial discussion, I've been feeling conflicted about this for a while now and there's no time better than the present to talk about it.
In this post, I'm going to be talking about the pros and cons of watching the movie before reading the book and then sharing some of my favorite book-to-movie adaptations!
Without further ado, let's get into the post. 😉
First, I'm going to start with the pros of reading the book before watching the movie. Like I said, this has been drilled into me from a young age (by who, I don't know??), so it only seems right to talk about it first.
-You get to visualize the characters for yourself first. I love having my own interpretation of everything first! Reading the book first allows for you to have your own mental image (I sound like a third grade English teacher) before someone else's mental image ruins yours.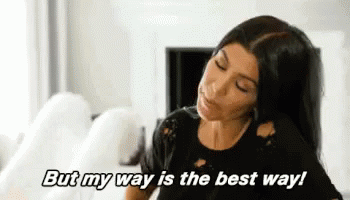 -The book is more detailed. Going along with the first one, there's always much more detail, characterization, and background information in books. If you read the book first, then you'll be prepared and you won't have to spend the whole movie asking the person next to you questions about what the heck is going on.
-You'll be being a good little bookworm. For some reason, this feels like the right thing to do, as a bookworm?? It may just be me having these thoughts, but I always feel guilty if I watch a movie without reading the book first.
-You can watch the movie free of panic for what's to come. Hi, yes, I'm the kind of movie watcher that gets genuinely stressed over….a literal fake scenario. When I've read the book first, it means I can watch the movie without getting panicked, since I already know what's going to happen.
-There's less chance of spoilers! As a general rule, you're likely surrounded more by people at school that talk more about movies than about books. It's the sad truth, my friends. By reading the book first, you can protect yourself from hearing spoilers in your day-to-day life.
Overall, reading the book before watching the movie is a safe route to take- you have more knowledge going into it, you're prepared for the ending, and you get to have your own mental image of everything first.
But there's another side to the coin, and that is the cons of reading the book before watching the movie!
(Or, you know, this section could also be read through the title "pros to watching the movie before reading the book. But I think I'm just making things too confusing. All right, I'll stop now. 😉 )
-You might not be able to watch a movie right when it comes out. This has happened to me multiple times, and it's so sad. I desperately wanted to see Love, Simon when it came out, but I hadn't read the book…and by the time I did read it, it was out of theaters and now it's been a year and I still haven't seen it because DVDs and Redbox are just too complicated okay.
Yes, yes, I'm very disappointed in myself about this.
-With movies, you get to see what the characters are "supposed" to look like. I'm one of those readers who loves drawing up the characters in my mind without outside influence, but maybe you'd rather see them the way the author imagined them! (Well, provided the author had a hand in casting.) If that's the case, then it might be better to see the movie first.
-You might feel required to read a book that is actually not interesting at all! I hate to say it, but some books are boring. And some books are better as movies. As readers, we shouldn't be forced into reading a horribly disastrous book all in the name of being able to watch the movie.
-FOMO, aka Fear of Missing Out. FOMO is real, and if you feel the need to read the book before watching a movie, you're going to miss out on a lot of discussions with people IRL (and on the blogosphere too) about the newest popular movie!
At the end of the day, I have to say that I prefer to read the book before I see the movie. However, I definitely acknowledge that there are legitimate pros and cons to each side of the story, and I'm still slightly conflicted??
I relate to Rachel in this moment. XD
Personally, I see scenarios where it makes sense to see the movie first- like if it's an obscure book that I have no desire or intention of reading, or if everyone is talking about it and I might as well just hop on the bandwagon.
But at the same time, I truly love learning about characters for the first time through a book because reading is my one true love my favorite thing in the world, and I can connect to characters really well through words.
When I started writing this post, I thought I would side with books before movies all the way, but now I can at least partially see the other side of the story. I think I'll be less dictator-esque about reading the book first in the future, though it's likely always going to be my first choice!
Now I'm going to shoutout some of my favorite book-to-movie adaptations! For all of these, I read the book before seeing the movie because of my innate bookworm.
Harry Potter and the Sorcerer's Stone honestly speaks for all of the Harry Potter movies. There will always be things I think they should have added or changed (Weasley is our King, Dumbledore said CALMLY, more Sirius), but I really do love all eight of the movies and they are very nearly perfect. (Am I the only one who said "Yaxley. Snape. You are very nearly late" after reading that? Yes? Okay.)
Wonder was incredibly heartwarming, and so was The Book Thief. I watched The Outsiders a long time ago (but recently reread the book) but I still remember thinking they did a really good job with it.
I genuinely adore the Netflix A Series of Unfortunate Events! I thought it was brilliantly done and it actually goes into more depth than the series did. I also love the TV series style, since it gave so much more opportunity to explore each and every facet of the story.
I've only seen the first season of Anne With an E, and though it wasn't quite as wonderful as the book it's modeled after (which is only my most favorite book ever), I still thought they did a nice job. I should watch the second season soon…
I can't even think about Me Before You without tearing up, but it was a lovely movie, and I also loved the 2018 version of A Wrinkle in Time. (Oprah! Reese Witherspoon! Mindy Kaling!!)
That concludes this long-winded post! I had a lot of fun writing it, and I came to some new realizations about my thoughts on reading the book before the movie, honestly.
I'm looking forward to discussing what all of you think! I feel like this is just a matter of taste and that you're either strictly one way or another or you're like me and it really depends on the situation??
I hope you all enjoyed reading and that you're having a lovely week. ✨
Do you read the book before watching the movie? Why or why not? What are your favorite book-to-movie adaptations, and which ones are you looking forward to? I'd love to chat with you all in the comments.
P.S. Is anyone else also freaking out over what Taylor Swift is announcing on April 26th?? Because hi, yes, I AM.
Credits for the image I used in my featured image >>> Photo by Jakob Owens on Unsplash