Another month has passed us by.
I have to say, I'm not sad to see May go. It wasn't a terrible month by any account, but it did have its fair share of stress, what with dance recitals and AP exams and end of the year projects…but now it's summer, and I'm feeling so excited for relaxation!
Besides, May did have some high moments, like my recitals (yes, they were stressful but amazing) and hitting 500 followers on Purely Olivia! Hi yes, I'm utterly crying over this and will do more of this later on in this post. So, all in all, I'm glad it's over but not sorry it happened. I make no sense.
In this post, I'll be talking about everything that happened this month (what I read, what I didn't blogged, how life went) and then there will be an extra special google form (!!) where you can ask me any questions!! As I'll explain later in this post, I'm doing a Q&A, and I would love for you to ask me anything.
Now, before I keep rambling on and just further confuse us all- let's get into the recap!
For most of May, I had more homework and stress than I ever have in my entire life up to this point…and that was definitely reflected in the number of books I read.
I read A Night Divided and We Are Okay at the beginning of the month, before all the stress set in, and then I reread the Mysterious Benedict Society series (currently in the progress of reading the third book) because I needed a comfort book and the MBS is honestly the ultimate comfort book.
All in all, not a horrible reading month. Not a great one, but respectable. I can tell June is going to be much better, though!
How I Did on May Goals:
Read 5 books ❌ so close…
Be more active on bookstagram ✅❌ I was at the end of the month!
June Reading Goals:
Read 10 books
Read at least 4/6 books on my Pride TBR
Go to the library
Take a lot of bookstagram pictures
Grow my bookstagram!!
Stay active in bookstagram with liking pictures/stories/posting
Explore new genres
I think we all know just how much I abandoned my blog this month?? I already talked about it in the beginning of this post and in my April recap, but y'all, life was just absolutely crazy. Busy, non-stop, breakneck speed, stressful, all of the above apply.
I did post twice though? Better than nothing, I suppose. 😉
I posted my April Recap literally at the end of May, and if that doesn't sum up how my month went, I'm not sure what does.
Last week I posted my Pride Month TBR and I loved talking about all the amazing books with y'all and I can't wait to read them.
Starting this June, I'm going back to my summer blogging schedule! That means I'll be posting not only Mondays but also Thursdays. *shimmies in excitement* I'm starting this schedule the week of June 10th, and I'm so excited for more blogging.
An amazing blogging milestone happened this May that I'm still in shock over! I reached 500 followers on Purely Olivia!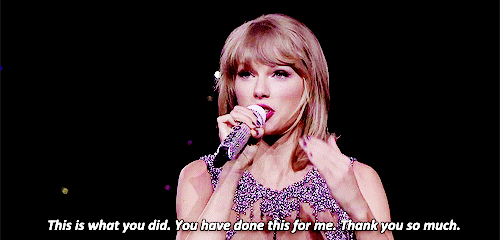 Thank you all so, so much from the bottom of my heart! I truly never thought this would happen to my little book blog?? You're all so kind and wonderful and I love getting to know you through the comments and your blogs. Thank you all for being so supportive and sweet and BEAUTIFUL.💓
I just- I don't have the words for how grateful I am. Please, if you're reading this, put the computer down for a moment and hug yourself and pretend that hug is from me.
I wanted to do something special to hit this milestone, and I realized I haven't done a Q&A since I hit 50 followers. So, what better way to celebrate than another Q&A?
If you'd like to ask me any questions (please do!) about anything- blogging, reading, writing, dance, my life in general, favorites, literally anything- then just fill out the google form below and I'll answer your questions in a future post. Likely in July!
Thank you so much for taking the time to fill this out, and of course, thank you again for being the most amazing readers and friends.🙌🏼
How I Did on May Goals:
Post my recap and one other post ✅
Try to read other posts ✅❌ I feel like I could have tried more?
Blogging Goals for June:
Keep to my summer blogging schedule
Read other posts, stay caught up!
Keep track of posts I loved
Do a tag
Do a discussion posts
MINI REVIEWS OLIVIA MINI REVIEWS
Have fun
I've definitely made my May sound undesirable, what with my complaining about school and exams and stress, and while that's all true, there were definitely some high moments.
My dance recital. My dance recital was amazing! It was the best one yet. This year, the group of girls I dance with was like my family and it was an emotional, powerful weekend. Also kind of tiring. Because there were two dress rehearsals and five shows. Recital always reminds me why!! I!! dance!!
End of school things. After exams and final grades, we had some more chill days like a carnival thing and lots of cards and movie watching, and then end of the year awards! I wouldn't say any of these things were amazingly fun, but it was a relaxing end to the year.
It became summer. My summer vacation started a couple days ago, and I'm already so much happier than I was during the school year. I've been to the pool, hung out with friends, had time for myself- summer is a time of thriving.
That being said, I'm so looking forward to June. I don't have any plans besides volunteering at my church's Bible camp and doing a couple weeks of summer dance, but I can tell it's going to be a productive month and I'm feeling good about it. 🙂
There we have it, my May in a nutshell! This recap was a little short because I spent most of my month focusing on school instead of reading or blogging, but it's okay. Thankfully that's over now. XD
I hope that y'all had a lovely month and that June treats you wonderfully.✨
How was your May? What book(s) do you reread for comfort? Are you on summer vacation? Did you ask me questions? I'd love to chat with you all in the comments.
Credits for my featured image >> Photo by Samuel Fyfe on Unsplash