If you know me, then you know I love making lists.
I'm constantly making lists, whether they're in my head, on paper, or in my phone, and I make lists about pretty much everything. Sometimes the Type A in me really comes out. Despite lists being a part of my daily life, today's post is something special, because it's my summer bucket list!
This post is a collab with an amazing blogging friend of mine, Annie. Her blog is called Zoelogist, and if you haven't already visited it, I highly recommend that you go read all of her posts right now. 😉 (Or at least read some of my favorites! Even though they're all my favorites.) Annie is a wonderful human being and I'm lucky that we discovered each other's blogs and we get to have long comment conversations together.
All of that to say- we're doing a collab today! Basically, both of us are posting our own summer bucket lists today, and then to jazz things up, we also made comments on the other person's list. So you'll be hearing Annie's thoughts as well as mine in this post!
Without further ado, because I'm too excited to keep carrying on in this introduction, cue the post.
Read 30 books.
This…sounds like an ambitious goal. Especially since I've only read 40ish books in the first five months of the year. But I have to say, I'll be severely disappointed in myself if I don't manage to reach this goal. Seeing as I have close to zero plans for the summer, it should be completely feasible for me to read 30 books in two and a half months??
We'll see if Netflix and social media have other plans for me. But I feel like I can do this as long as I don't neglect reading for other things!
Wait, I only read 40ish books in the first five months too! But summer reading is a completely different planet than school-time reading-I think you will definitely reach this goal. :))
Do random acts of kindness.
This is fairly self-explanatory! There are so many random acts of kindness that I can easily do and that I want to do this summer. Here are just a few options:
Leave positive notes in library books

Write notes to my friends telling them how much I appreciate them

Leave a small amount of money taped on a vending machine

Bake cookies for my neighbors

Leave notes on people's cars

unless this is illegal?

Pay it forward at a drive-thru
Ahh, I love this! Especially the notes for your friends. My favorite part about birthdays or Christmas is getting notes from people. If I found a note in a library book or received a pay-it-forward, I would be telling people about that for a while. Haha, is leaving notes on people' cars illegal??
Watch (most of) the Marvel movies.
A while ago, in one of our many long comment conversations, Annie and I came up with a deal. I can't remember whose idea it initially was. Maybe it was more of a collective decision. Our deal is that I would watch the Marvel movies this summer, and she would read Harry Potter.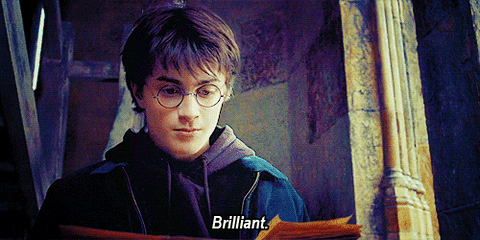 This stemmed from our various obsessions, hers with Marvel and mine with Harry Potter. Both of us also wanted to try the other (I was interested in the Marvel movies, she was interested in Harry Potter) but I feel like without this deal neither of us would actually commit.
So! The deal was born, and I can't decide if I'm more excited to watch the Marvel movies or to witness Annie's reaction to reading Harry Potter.
I AM SO EXCITED FOR THIS. I have already asked to borrow the first Harry Potter book from a friend! I'm actually a little nervous for you to watch the Marvel movies. I just don't think they can compare to Harry Potter.
Get a tan.
This is on my bucket list every year, and I'll be interested to see if this is the year it actually happens. It's not as if I don't spend a lot of time outside in the summer, at the pool or just hanging out, but the problem is my skin is extremely fair. This leads to minimal tanning.
Haha, I hope this is the summer! And I'm wishing you all the anti-sunburn luck. :))
Have another Harry Potter marathon, both with the books and with the movies.
Okay, I'm probably too obsessed with Harry Potter.
But now that I've admitted it…let me talk more about my obsession. 😉 Even though I reread the books this January and had a marathon of the movies last November…I still think a reread and rewatch is in order??
I miss Hogwarts. I miss the golden trio. It's time to go back, and I really want to do that this summer!
This one surprises me zero percent.
Prepare for school stuff next year.
This one is a little boring. And also sad, because it's summer gosh darn it, and I don't want to be thinking about school. Yet here I am, thinking about school.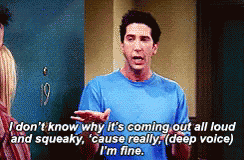 This summer I'm going to be trying to do as much SAT prep as possible because I have the tests coming up! I'm not going to dedicate my summer to it, but I'm hoping to find a good routine to follow. I'm using Khan Academy to prep because it lets you connect your PSAT scores and then gives you specialized exercises to work on, all for free! This isn't sponsored. I'm just a nerd.
Khan Academy is so great! But yeppp, I'm doing SAT prep this summer too. Mental head palm.
Keep improving and growing my blog and bookstagram.
One of the best parts about summer is having time to work on my blog! Writing more posts, interacting more, falling more in love with it- that's something I'm always up for.
This summer, I want to just continue growing my blog and make it a happier and happier place, as much as I can. I also want to actually dedicate myself to bookstagram?? School has caused me to neglect it more than I wanted to. Here's to days of taking pictures and posting them and posting them frequently! *raises a glass of sprite to that*
*raises waterbottle*
Go on adventures.
Summer is a time for adventures. Whether that means exploring my town, going to the bigger city I live near, or even just driving around with music blaring and the windows down, I want to have new adventures this summer.
This is actual footage of me talking about the adventures I want to go on. XD
YES!!! Like a drive-in movie? :))
Make bread from scratch.
Recently, my favorite Youtuber and social media influencer is Kristin Johns. She's sweet, funny, has the best sense of style, and is a lover of plants and homemade bread and just gives me all the Hufflepuff vibes!
She's started a new series of her channel where she bakes things, especially different kinds of breads because that's what she loves to make the most. I've never made bread entirely from scratch- only with a breadmaker, which I don't think counts.
It might sound like I'm stuck in the 1800s, but now I want to make bread too?? Right now I'm thinking about trying the chocolate babka she made a video about, but depending on what else she does a video about, I might change my mind.
Wait, the actress who plays Pam actually has a whole Instagram stories section about the bread she bakes!
Find new shows and new music.
I'm currently on the last season of The Office, which means I'm soon going to have to find a new show to obsess over. It's still up in the air what that show will be- I'm hoping I'm able to find multiple shows that I love this summer.
Also, new music! I'm somewhat of a musicaholic. I need to find new artists, songs I haven't heard by artists I love, and uncover more songs to add to my summer playlist. Also, I'll be patiently awaiting Taylor Swift's new music. Or possibly not too patiently because I JUST CAN'T WAIT.
Oooh, I'm excited to see what show you decide on. Are there any candidates right now? Oops, I guess I'm not supposed to be asking you questions in my thoughts questions, am I? Oops, there's another thought.
That concludes my summer bucket list!
Thank you all for reading, and thank you again to Annie for collaborating with me on this. Please don't forget to check out her blog if you haven't already, because you definitely won't regret it! 🙂 Oh, and of course go read her summer bucket list, too.
Wishing you all the best summer.✨
What's on your summer bucket list? Do we have anything that's the same? Are you already on summer vacation? I'd love to chat with all of you in the comments.
P.S. I did a buddy read with the amazing Jenna, and her review of the book we read, On the Come Up, is out on her blog now! Please, please go read it and give it some love. My review is to come!
Photo by Evi Radauscher on Unsplash