The amount of amazing books I've read this year is freaking me out.
This tag couldn't have come at a better time, because I genuinely think I've read more good books this year than I have in the past years combined. I just keep reading more and more books that are truly wonderful, and I have the book blogging community to thank for that. You've all buried me in my TBR, but I'm happy about it. 😉
I was tagged for the Mid-Year Book Freak Out Tag by Chana and Malka from Paper Procrastinators! They're both so sweet and their blog is beyond lovely, so you should go stalk them and read their tag post. Thank you so much for the tag!
I can already tell it's going to be hard for me to narrow down my decisions for most of these questions, so please bear with me as I try to decide which books broke my heart the most. They all did okay?? The writing of this post is definitely going to require frequent consulting of Goodreads…
Without further ado, let's get into the post!
Best book you've read so far in 2019
All right, starting off with the most difficult question, no big deal. 😉
I've truly loved a lot of the books I read this year, but to narrow it down to three (hey, that's progress), my top favorites have been Six of Crows, Girls of Paper and Fire, and Radio Silence.
I'm shocked that two out of three are fantasy, but what can I say? A beautiful book is a beautiful book, and all three of these stories have a special place in my heart. They each left an impact on me, drew me in, and were just simply amazing.
Best sequel you've read so far in 2019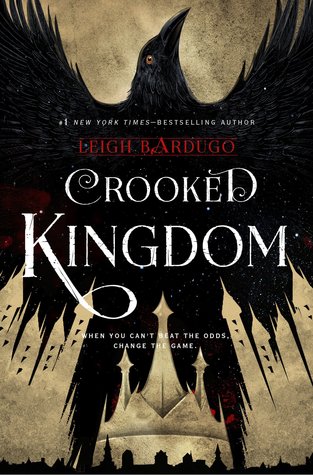 Never mind that this is the only sequel I read, definitely Crooked Kingdom! I didn't think it would be able to live up to Six of Crows, but it truly exceeded my expectations and I wasn't disappointed at all. Watching the plot thicken and witnessing amazing character development made this sequel one of my favorites!
New release you haven't read yet, but want to
I literally cannot wait to read Red, White, & Royal Blue. I can't even remember the last time I saw so many good things about a book??
So many bloggers have been showering it with nothing but praise (I've yet to hear a negative review), it looks utterly adorable, the plot sounds perfect, and well, I just can't wait to read this as soon as possible. Dear person who has this on hold at the library ahead of me, please read it quickly.
Most anticipated release for the second half of the year
After loving Girls of Paper and Fire so much, I absolutely can't wait for Girls of Storm and Shadow. I'm kind of freaking out that a sequel is coming out so soon??
I haven't done a review of Girls yet, but it was the most beautiful book I have read in a long, long time, and if the sequel is anything near its level…wow, I just can't wait.
Biggest disappointment
I haven't had very many disappointments this year, but I do have to say Looking for Alaska was my most notable one so far. I was expecting to enjoy it a lot after loving all of John Green's other books, and while I didn't hate it, it just wasn't my favorite. It kind of felt like a repeat of his other books, but if you read it before reading some of his other novels, I think it would be more enjoyable.
Biggest surprise
I was so surprised by how much I enjoyed On the Come Up! After loving The Hate U Give so much, I didn't think it would live up to the expectations I was placing on it, but it actually ended up exceeding all my expectations!
A wonderful main character, developed side characters, important messages, family relationships?? This book has it all. Review to come soon. 😉
Favorite new author (debut or new to you)
I read my first Alice Oseman book this year and now I want to read all her books!! The book blogging community has showered her other books with a lot of love and praise, so that makes me even more excited to get to them. I loved her writing style and just can't! wait! to read more!
Newest fictional crush
Hi, I can't stop obsessing over soft boys that Emma Mills writes, but August from Famous in a Small Town?? He's a real one. From his opinions on how lasagna should be eaten to him reading books out loud to his nieces in accents, he's basically the best ever. He was just so sweet and MY HEART.
Newest favorite character
I'm going to cheat here shh this isn't cheating and say the whole gang from Six of Crows. It's been a couple months now, but I shall never stop obsessing over this friend group with the best characters ever.
Kaz, Inej, Jesper, Wylan, Matthias, Nina- they have my heart forever.
Books that made you cry
It's common knowledge that I cry all the time while reading, sometimes for no apparent reason. It's likely that I actually cried way more than in just Aristotle and Dante, This is Where it Ends, Radio Silence, and Girls of Paper and Fire, but these are the books that I especially remember tearing up during.
All of these were very emotional reads, which is what usually gets me. That and characters I love dying. Which qualifies as an emotional read. All right I'm stopping now.
Books that made you happy
I'm always here for books (fluffy or not) that give me happy vibes!!
Oh look, there's Famous in a Small Town again… wow, I wonder if Olivia liked it. Even though Leah on the Offbeat wasn't my most favorite book ever, oh my gosh, the Simon and Blue moments made me the happiest fangirl on Earth. There's nothing better than seeing one of your favorite book couples after their book has taken place and being assured that they're doing okay and they're happy.
I don't talk about My Lady Jane enough, but it's quite possibly the most hilarious book ever. I've read it twice in less than a year, and the romance makes me a very happy Olivia! It's just the cutest retelling (with a twist) ever.
Most beautiful book you've bought or received so far this year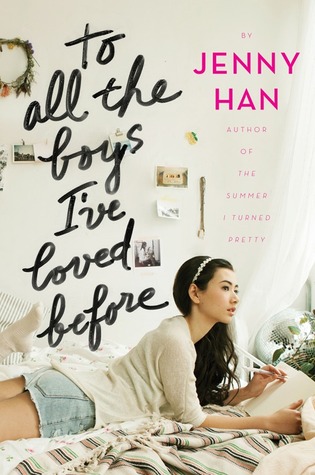 I recently bought a copy of To All the Boys I've Loved Before for the purposes of rereading, and wow, this cover is everything. I can't get over the Hufflepuff vibes it gives me, and can I please just have Lara Jean's bedroom? Most aesthetic book cover prize.😍
Books you want to read by the end of the year
There are literally so. many. books that are looming on my TBR, haunting my nightmares and whispering READ ME, READ ME NEXT, OLIVIA!! Okay, so that was a little dramatic. But you know what I mean.
A few major end of the year goals for me are What If It's Us, The Seven Husbands of Evelyn Hugo, and a reread of Harry Potter and the Raven Cycle.
There you have it, a whole post of me freaking out over books. (Which…is basically every post I do, but this one is specifically written for the purpose of freaking out over books. 😉 )
I'm not going to tag anyone specific, but if you want to participate in this before it's not mid-2019 anymore, please feel free to do so! Definitely link your post in the comments so I can check it out and scream over books with you.
Thank you all for reading, and I hope you all have an excellent week!
What's your favorite read of 2019? Have we read any of the same books? Your current favorite character? What's next on your TBR? I'd love to chat with you all in the comments.
P.S. I have a Q&A open right now if you want to go ask me questions!!
Credits for featured image photo >> Photo by Giulia Bertelli on Unsplash