Sometimes you need a little more than fluff.
Don't get me wrong, I'm all here for a cutesy, fluffy contemporary. I mean, take a look at my bookshelf. But often it's so necessary to read a YA novel that's more than fluffy. It's so important to read books that address more difficult topics, or aren't only sunshine and happiness all the time.
Today I'm going to be reviewing (in a miniature fashion) three novels I recently read that were incredibly hard-hitting. Each of these sent powerful messages and really got me thinking. Like I said, I have nothing against fluff, but fluff isn't everything, and these three books really proved that point!
I know I just did a mini reviews post last week, but there are just too many books and too little time that I read and then didn't get to talk about, so after this post I'll finally be caught up on my reviews and we can go back to more of my regular scheduled programming. 😉
All right, without further ado, let's get into the reviews!
Title: On the Come Up
Author: Angie Thomas
Page Count: 447
First of all, I read On the Come Up as a buddy read with Jenna from Bookmark Your Thoughts and it was such a great experience! Jenna is so sweet and funny, and you should all definitely go check out her blog and read her review of this book.
I highly recommend buddy reads, because they're just so fun and it's always wonderful to talk in depth about a book with someone else. We ended up having a lot of the same thoughts about On the Come Up, so let's get into those said thoughts. 😉
I have to start off by saying that, for me, this book did not stay in The Hate U Give's shadow in the least. Since THUG was such a hyped book (and rightfully so), I was worried that I would be disappointed by Angie Thomas's second book, but it ended up exceeding my expectations by a lot!
On the Come Up had:
Memorable characters. There's nothing better than a full cast of characters who you feel like you actually know. From the main character, Bri, to her friends, to her mom, to her brother, to her aunt, to random people in her town, I genuinely got to know all the characters and I LOVED that.
Really cool rap. Rapping was a big part of Bri's story, and the book actually included the rap. It enhanced the story and made it all the more interesting.
It followed up on THUG. This takes place in the same neighborhood as the beloved THUG, and it was so intriguing to read about the aftermath of what happened in Thomas's debut novel.
Powerful messages. The messages of racial discrimination and prejudice were so, so apparent in this novel and I feel like it's going to leave behind an impression on anyone who reads it.
I felt drawn into Bri's world from the get-go and the plot never slowed down. There were family relationships (oh my gosh the best brother/sister relationship!!), a hint of romance, rap, and most importantly, it addressed current social issues.
trigger warnings: drug abuse, hate crimes, loss of loved one, police brutality, racism, gun violence
I truly couldn't have asked for anything better. I'm so glad that I picked up this novel, and I hope to reread it in the future!
★★★★★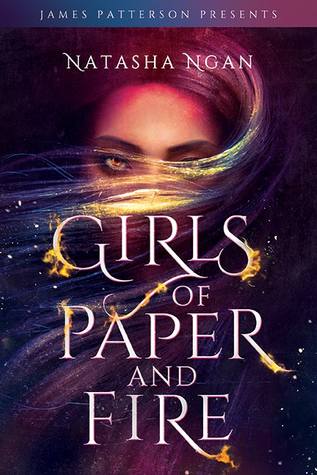 Title: Girls of Paper and Fire
Author: Natasha Ngan
Page Count: 400
My favorite read of 2019. My new favorite fantasy book. Girls of Paper and Fire is my new favorite everything.
As a mainly contemporary reader, I hesitated more than I should have before picking this up, but once I started reading it, I couldn't put it down. I finished it in one day because it was just that good.
The prose was beyond gorgeous- I don't know the last time I read such a wonderfully crafted, descriptive story that left me this captivated. Despite it being set in a whole new world, the worldbuilding was so good that I was never confused and it never disrupted the novel.
The slow build-up of meeting the characters, the slow burn romance, and anticipation and suspense of what was to come…I literally could not stop reading.
I adored getting to knew the main character, Lei, as well as the other girls in the story. Wren, the love interest! Aoki, her best friend! Lei's adorable maid whose name I can't remember! The sheer strength of these female characters was beautiful and empowering to read about.
While I loved every moment of it, this was not an easy read and it's important to know how heavy it is before reading it. The king uses Lei and the other Paper girls to demonstrate power, and it's very hard to read about. However, the way that Lei, Wren, and other characters fight for themselves and for their relationships is inspiring.
An incredible world, beautiful prose, well-crafted characters that I love- this book has it all, and I will forever recommend it.
trigger warnings: rape, abuse (sexual and physical), loss of a loved one,
I don't think my rating will surprise anyone! I'm so, so glad that this book was recommended to me by so many bloggers and that I got to witness its beauty.
★★★★★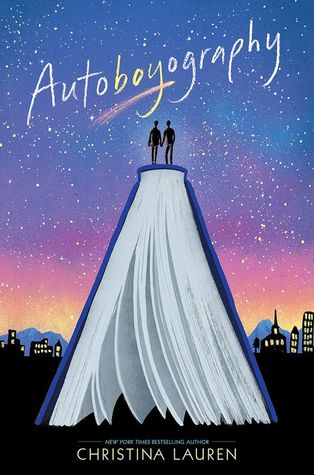 Title: Autoboyography
Author: Christina Lauren
Page Count: 407
At first, I was fooled by the colorful cover which I still don't think looks like a tent or anything and breezy synopsis and completely thought this was going to be the fluffy read of the century.
As you can tell by the fact that it's on this list, I was wrong.
Autoboyography ended up being way more hard-hitting than I ever expected. It was a beautiful, messy, complicated love story that was tangled up in religion and prejudices, and I loved it for everything that it was.
Here are a few random tidbits about this novel that I feel like are good to know.
Tanner's family. His family was so supportive of him, it made me happy to read about. Like actually it was adorable and he had a really great relationship with his parents!!
The main characters like to write! I'm not the biggest writer anymore, but I know a lot of y'all are, and it's rare to find a main character who loves to write. Hello, enter Autoboyography.
Solid friendships. Despite Tanner and his best friend Autumn's relationship getting a little weird at one point, for the most part, they had a really solid relationship and I'm here for boy/girl friendships.
The romance the romance the romance. YES it was a little insta-lovey but it's okay because it was too adorable for me to really care about that. *coughs*
One thing I didn't expect was for this story to have such a focus on religion. Sebastian, the love interest, was Mormon and that drove so much of the story. The author did a great job at respecting the Mormon church and its values, while still not endorsing them. I don't want to say too much about it, because I feel like it's hard to explain the religion part of this book? It will make more sense when you read it. I learned a lot about the LDS church while reading this book, which I enjoyed because I've never had any intense exposure to it before. It was just hard to read about certain morals that I strongly disagree with.
The messages of self-acceptance, self-discovery, and just the shining!! written in block letters!! incredible thing that is LOVE just shone through in this story. It wasn't perfect, it wasn't fluffy, but it sure was memorable and lovely.
trigger warnings: homophobia, homophobic slurs
I really loved this book! It didn't have that extra factor that would push it to a five-star read for me, but I still recommend it with all my heart.
★★★★☆
There we have it, three hard-hitting YA novels that I enjoyed! There are tons more that I could talk about, but I read these in the past few weeks, so I wanted to share my thoughts on them right away.
Thank you all for reading, and I hope you were able to get some good recommendations from this post! I love making everyone's TBR even more monstrous than it already was. 😉 
I hope you're all having an excellent day, and that your summer (for my Northern hemisphere peeps) is going well, or that if you're in the Southern hemisphere, your winter (or is it still fall??) is amazing.
Have you read any of these books? If you did, what did you think of them? Which ones did you add to your TBR? Do you like fluffy or hard-hitting books better? I'd love to chat with you all in the comments.
Credits for the image in my featured image >> Photo by JOSHUA COLEMAN on Unsplash