There are a lot of ways to my heart.
Chocolate, puppies, an unusual amount of Harry Potter knowledge…and a good, loyal, adorable fictional friend group. I truly can't resist any of these.
The more I read, the more I notice certain things that draw me towards a book or series (or what solidifies it as one of my all-time favorites), and one factor that consistently influences my love for a story is if there's an amazing friend group. I'm a sucker for a good and supportive friend group, and I will never stop screaming about this.
I wish every book had a squad worthy of #squadgoals (yes, I also can't believe I am using this hashtag), but the ones that do certainly have a special place in my heart. In this post, I'm going to be talking about some of my favorite fictional friend groups!
I might be having slight existential crises over how much I love all of these, but my hope is that I can introduce you all to at least one new friend group for you to obsess over. If I can do that, then I'll consider this post a success. 😉
All right, without further ado, cue the fangirling!
I have to start with a classic one, both because they're amazing and because I am Olivia™ and we all knew I was going to mention Harry Potter, so why not do it right off the bat?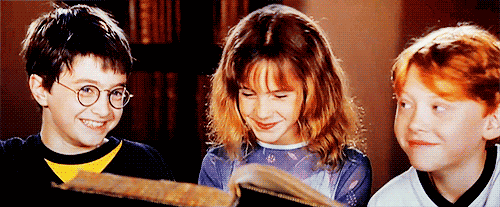 (I know this isn't an actual gif of the movie Golden Trio but they just look so small and squishable and I couldn't help using it I'm sorry but not sorry because look at the adorable-ness you now get to witness.)
All that to say, one of my favorite fictional friend groups is The Golden Trio from the Harry Potter series. They're truly phenomenal in so many ways, and even after all this time, I can never stop loving them.
As far as friendships go, I think it's pretty amazing that their friendship spans seven books (and then the books make it clear that it continues on for the rest of their lives) and, while they do have their occasional friendship troubles (because that's normal!), at the end of the day they're always there for each other.
They didn't know just how much they would have to sacrifice for each other when they first became friends, and the strength of their bond was consistently challenged as they were put in more and more dangerous situations, but they were always there for each other no matter what.
Not to mention the small things that made up their friendship- Hermione helping with homework, laughing at The Three Broomsticks, walks by lake. I just love The Golden Trio so much okay?!
Another friend group I can't stop thinking talking about is the gangsey from the Raven Cycle series. I'm not sure if that's the official name for them or not, but I'm using it anyway because it's easier than saying "the friend group" a trillion times in this single post.
I truly can't express how much I love this group of hooligans. But I'm going to try, of course.
You have:
Blue, who is independent, strong, and most definitely does not need to be surrounded by a bunch of Raven boys
Ronan, who seems like he's all edges but there's more to him than meets the eye
Adam, who's intelligent and hard-working and only wants to help other people
Gansey, the love of my life, charming, dad of the group, just wants to wear his preppy shoes and not be bothered about it
Noah, not charming or scary or hard-working, but just kind of there but you can't help but love him anyway
I love the gangsey's banter, how they're always there for each other and love each other so much, the pure friendship and understanding that exists between them, and the fact that you can see the chemistry between them even on a page of a book.
Here are a few pins that I feel like help capture the essence of the gangsey! I couldn't include a lot of my favorites because spoilers, but these are pretty good and don't give away anything from the series.
My heart, I love them so much.
It's been a few months since I read Famous in a Small Town and I still remember the amazing friend group from it. That should tell you how excellent it is!
The group consists of the main character, Sophie, and her four best friends. (The new kid in town, August, later becomes a part of the group.) My memory of this book is fading a little more than I would like it to, but I do remember a few key things that made me fall in love with the friendships.
Even though they were all side characters, each friend was developed and had their own unqiue personality. It was far from a group of your typical, cookie cutter side characters- I felt like I knew them all!
They have a group chat that the author actually includes in the chapters so you get to see the craziness that goes on and I LOVE that so much!!??
The friendship was consistently strong. Unless it's the main plot of the book, I don't like on and off again friendships, but this friend group wasn't like that at all.
Overall, the friend group from Famous in a Small Town was one of my favorite parts of the book and when I reread it, I'll be so excited to return to this iconic friend group.
Another popular friend group that I too adore is the Six of Crows squad. (Which also extends to Crooked Kingdom, but it starts in Six of Crows.)
This group consists of Kaz, Inej, Matthias, Nina, Jesper, and Wylan, and the first person you know it's good is that I just wrote all their names from memory and didn't even second guess any of them. I have a notoriously bad memory for character names, so if I know them off the top of my head, that means they're really great characters.
What I love about this group is that they don't start off as friends. Yes, they're on a mission together, but do they really fully trust each other? No, not at all- and they definitely don't consider themselves friends.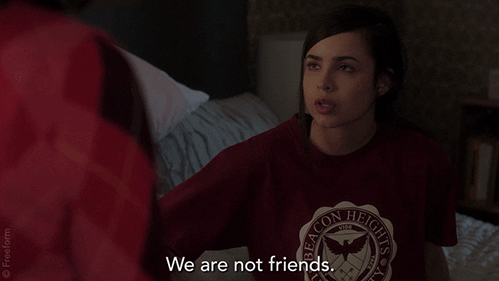 But over time, they grow to trust each other, and by the end, I would say that they are (in a Ketterdam kind of way) friends. They're there for each other and depend on each other's skills for survival.
The friend group in this book is just one more reason to love Six of Crows with all your heart.
I talk about this book way too much, but that's because it was my favorite read of 2018 and is still my favorite book- and the friend group in A List of Cages was absolutely stellar.
Similar to Famous in a Small Town, this was a consistent friend group that was always playing in the background of the book. It wasn't the main focus, yet I felt as if I truly knew all the friends individually, they each got page time, and I fully appreciated each of them.
You get to witness the friendships at lunch (they have a designated cafeteria table where many conversations happen), in class, at parties, when they hang out- basically, this book manages to revolve around the main characters, Adam and Julian, while also keeping up a great friend group.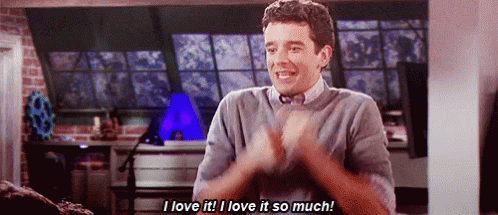 If you're looking for a book that isn't solely focused on friendship, but does have a kind, loving group with no drama and only adorable-ness, then A List of Cages is for you.
Hi, yes, this entire post was me fangirling about books and characters I love.
I really enjoyed writing this post because I had so much to say about all of these friend groups! I hope to do a part two of this post in the future, if that's something you'd like to read, because it was so fun. I better start keeping track of friend groups now.
My hope for this post is that you all discovered at least one new book that has fantastic friendships! That would make my Hufflepuff heart so happy.✨
Do you love friend groups as much as me? Have you read any of these, and did you love them? What are your favorites, give me new recs!! I'd love to talk with you in the comments.
Credits for the image in my feautred image >> Photo by Helena Lopes on Unsplash