So. Hyped books are a thing.
If I've learned anything from being in the book blogging community, it is that hyped books are a real thing that genuinely affects people's (ahem, my) TBR and honestly end up dictating a lot of what we as bookworms read. They're legitimately a huge part of being a reader!
It's probably going a little far to call it a controversy, but I think readers can have pretty strong feelings about the fact that hyped books exist, and that's why I wanted to write this blog post. I have a love-hate relationship with the idea of hyping up books, and I thought it would be interesting to write my thoughts about it and then see what all of you think, too!
At the end of this post, because we all know book recommendations are amazing (besides the fact that they continue to feed our pet monsters TBRs), I'm going to be sharing some of my favorite books that were hyped up for me. Wait. That means I am feeding the hype? Help, I'm already confused and we're 170 words in.
Without further ado, into the post!
First, let's talk about why hyped books can be a really great thing. At this point, hype is a staple part of the book community, and I don't think it will ever not be around, so we might as well think about why it's good.
To start off, I think one of the most obvious reasons I like hype is because it's the reason I discover so many books. I have book blogging to thank for the fact that I will likely never actually have a TBR of zero books or even be near that number. However, despite the fact that it might someday bury me alive, I love constantly getting recommendations and adding more books that sound amazing to my list.
Let's be honest, if readers didn't hype up certain books, I'd have a much smaller TBR and I wouldn't discover as many new books that later end up being my favorites.
Additionally, hyped books often live up to what people are saying about them. Hyped books are…hyped for a reason. Even if the ripple starts with one person who was just really passionate about this book, it spreads to more and more people who also think it's incredible, and that keeps going and going.
This gif represents the perpetrators of the hype clapping, and the rest of the book world coming to the realization that they should really read *insert book title.*
There's always a reason a book is hyped, and that reason is usually that people loved it a lot. While it's not a given that everyone will enjoy it, since each one of us have unique reading tastes, likely means that tons of people will end up loving the book.
Another thing about the hype is that it allows books to get a lot of coverage. Especially when it's an author's debut novel or a book with diversity (because we need more!!)- these books really need a lot of coverage so they don't get lost in the sea of books we-must-read-right-now and actually get the love they deserve.
Furthermore, hyped books make for more opportunities to fangirl with other readers. If you know me, you know I'm five thousand percent here for fangirling with other people about books. That's one of the main reasons I started book blogging, and I get so happy every time I can scream about or even calmly discuss a book with y'all.
Usually, the case with hyped books is that more people in the community have read them, and that provides more opportunities to talk about books with other people. I utterly live for interactions with fellow bookworms about books we loved.
Overall, hyped books can be an important asset to the book community. They feed our TBRs, allow books to be seen, and are honestly often rightly hyped up!
However, on the other hand, there are downsides to hyped books. There can sometimes be such a thing as a little too much hype??
I have to say, for me personally, the biggest negative to hyped books is the pressure to read and love them. This pressure is honestly put on me by me, because of course no one is forcing me to read a book, and no one is going to hate me if I don't like it. I do feel like I'm not the only one who does feel this pressure though. I think.
After reading a dozen reviews on one book and hearing glowing things about it from all of them?? That definitely can make me feel like I need to read it or else I'll be stuck commenting "Oh, I haven't read _____ yet, but I really need to soon!" on every blog post for the next year.
The pressure isn't always necessarily a bad thing. It doesn't have to be negative, it might sometimes be more of a gentle push in the right direction. But still, feeling like you need to read a book and love it or else you just have horrible reading taste isn't great.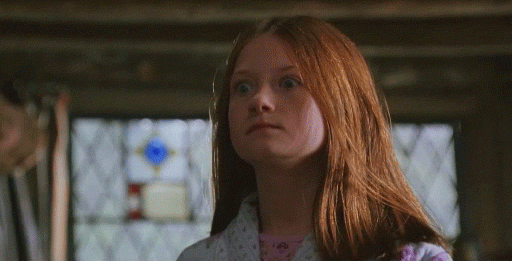 Another downside to the hype is that it discludes a lot of incredibly wonderful books. I'll be the first to admit that some of my favorite books were, in fact, hyped books. But some of my favorite books also…weren't. That makes me really sad!
There are so many books and new ones are constantly coming out. It's the natural order of things (survival of the fittest, for all my fellow biology nerds) that some will become uber popular and others will stay a little more in the shadows. I'm not saying that's a bad thing, but I am saying that I've read a ton of amazing books that not many other people have read or will ever read because they aren't hyped.
Of course, I will always do my best to promote all my favorite books, whether they're hyped or not- but the fact remains that hyped books have a much larger reach and there doesn't seem to be a way to reverse that reach in favor of underrated books.
All of this isn't to say that I hate hyped books- like I said, there's a definite love-hate relationship going on here…but there definitely are some downsides for me!
Just like with any "controversy," it wasn't very difficult for me to come up with positives and negatives. I can see both perspectives of loving or hating the hype that surrounds certain books, and that's why I have a love-hate relationship with it.
It comes down to personal preference, as well as how much the pressure affects you as a reader. I could see hyped reads being a lot better for me if the pressure didn't exist! I know that hyped books will always be around, and I'm okay with that, even though there are things I wish I could change about the whole scenario.
To finish out this post, I want to share a few of the books that have been extremely hyped around the book blogging community lately! I've read and enjoyed all of these, so I guess this is an example of the hype leading me to a lovely book and therefore leading me to hype it up for all of you?
There are books that are hyped up now, and there are books that will be hyped up next month, the month after that, the year after that- it's a constant cycle.
I always try to approach hyped books with the mindset that I'll love them as much as everyone else, but I also try to not read a hyped book just because it's hyped. If you pick books that you're genuinely interested in, you're all the more likely to have a great reading experience.
Just remember that it's okay to love a hyped book (it's not always bad to jump on a bandwagon) and it's equally okay not to love it. At the end of the day, reading is all about you finding books that you can connect to and that you truly enjoy and love!
I'm always wishing you all the best reading experiences! My hope for y'all is that you have the happiest time reading and discovering new books.✨
It was really interesting for me to write all my thoughts about hyped books (well, not all my thoughts, because no one wants to read that long of a post) and I'm looking forward to hearing what you think about this topic.
Also- before I finish this post, please don't forget that nominations for the 2019 Book Blogger Awards close in just 5 days, on July 20th!! This is an amazing opportunity to honor and celebrate the talent and friendships we have in the book blogging community, so if you still want to nominate bloggers, don't forget to do so.
Thank you for reading, I hope you're all having an excellent week!
What are all your thoughts? Do you see more of the positives or negatives for hyped books? Do you feel the pressure sometimes? What are your favorite hyped books? I'd love to talk with you in the comments.
Credits for the photo in my featured image >> Photo by Alisa Anton on Unsplash