We've all been new bloggers.
Blogging as a new blogger can be incredibly difficult. It's already difficult (but rewarding!) to be a seasoned blogger, so it's a given that starting out is going to be hard. All the advice posts and blogging 101 posts in the world can help push you in the right direction, but figuring out all these "blogging things" is something that has to come with experience.
From my time as a blogger (not that I'm any expert, just someone who's been in the community for a few short years), I've learned a lot of things that I wish I would have known back when I started. I could write an advice post, but I've done that before and I know there are tons of other incredible ones out there, so I think it would be more beneficial (and hopefully entertaining) if I wrote about things no one tells you about blogging!
Everything on my list is something that I either didn't hear about or never read about in an advice post but that I think could be helpful to new bloggers and relatable to bloggers who have been around for a while.
Without further ado, let's get into the post!
1.) You don't need to spend any money on your blog.
I can honestly say that I have never spent a single cent on my blog.
Have I spent an incredible amount of time on it? Yes. Have I sacrificed sleep and studying and family time? Sadly, yes. Have I used up a large amount of brainpower and probably damaged my eyes due to staring at a screen for large amounts of time? Probably.
But I've never spent money.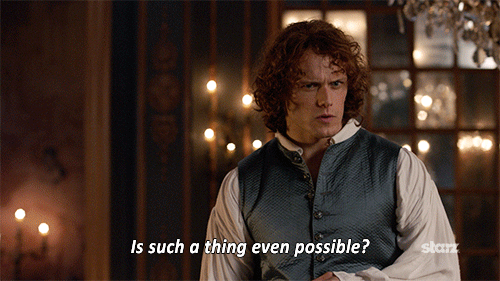 I know for a fact that a lot of positive things can come from investing money in your blog- you can be self-hosted, have a lovely .com instead of a slightly less lovely .wordpress.com, you can probably get a top-notch design. I'm not saying that spending money on your blog isn't a good idea or that you shouldn't do it.
All I'm saying is that I think a lot of people think to get pretty graphics or a "good" blog, you have to spend money, and that's not true.
It does take searching to find graphics and fonts for free that you love, but they're out there. Maybe it's not as fun to not own your own blog name, but that doesn't mean you won't get followers with an extra word at the end of your URL.
I want to shout from the rooftops that it's!! perfectly okay!! and possible!! to not spend money on your blog!!
2.) There's not a set pathway for growth.
One of the biggest pieces of advice that I've ever seen in advice posts is to interact, interact, interact. I completely agree with this- in fact, if I were to give a piece of advice for bloggers, that's what I would say too. However, I don't think it's said enough that interaction does not equal automatic growth, and that's okay.
Yes, I (and many other bloggers!) have definitely seen the direct correlation between interacting (i.e. commenting on other posts, blog hopping, etc.) and growth on my blog. But I think having the mindset that your blog will instantly grow x amount due to interaction might not be a good thing.
Everyone's growth is different, and that's normal and okay! My blog is growing slowly, but I've seen blogs grow much quicker. There are so many factors that go into growth, and I would never want someone to feel discouraged because they aren't seeing the results they thought they would see when they're doing everything right.
It's easy to play into this misconception, but just remember that there's no absolute, set in stone, this-and-only-this-is-how-you-grow-your-blog method to follow. It's different for every blogger!
3.) Html is confusing but important.
I…truly did not know what HTML was until embarrassingly NOT long ago. Turns out, using it can make your posts a lot more fun and interesting!
I feel like no one talks about HTML?? But thanks to it, you can easily make your text different sizes (shh I know you can do this with the block editor but I haven't switched to it because it confuses me and I don't like change), center images better (shoutout to May for teaching me that, I literally just searched for the post where she shared that secret for 10 minutes and couldn't find it but take my word for it), and all that jazz.
I'm definitely sure that there are so many more things I could do with HTML that I don't know about and still need to learn.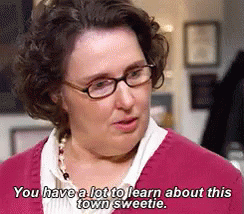 But despite me not knowing *much* about HTML, the little I do know has helped improve the aesthetic of my posts and also made it more fun because I can make things all cute and tiny and I feel like this is a crucial skill.
All this to say, there's a lot to learn about HTML, and I wish it was more widely talked about as a helpful tool for bloggers, but it's genuinely useful and entertaining, too!
4.) Big bloggers are…not scary.
I remember Young And New to Book Blogging Olivia, realizing she needed to become a part of the community in order to feel like she had a place here and to get to know other bloggers who also loved books like her.
I remember my younger self finding blogs I genuinely loved and being actually a little nervous and scared to comment and follow them because they had hundreds or thousands of followers, got tons of comments, and seemed way more experienced than I ever would be.
Even though it's normal to be scared, please don't be, because bloggers are the kindest and most welcoming humans ever!!
I wish someone had told me that, no matter the number of followers or how perfect the blog design or how many comments on their posts, bloggers are genuinely caring, encouraging, and nothing to be afraid of. Some of the big bloggers I was once legit nervous to comment on are now some of my closest blogging friends. I guarantee that they'll make you feel right at home!
5.) You don't have to feel bad about inactivity.
I definitely think it needs to be a known fact that you don't need to feel bad for taking a hiatus, missing a posting day, not participating in a tag, etc.
This is not to say that feeling bad or wanting to apologize for leaving is invalid (I always apologize way too much), I just want all you lovely, amazing, wonderful bloggers out there to know that the community will be there for you whether you're posting or not.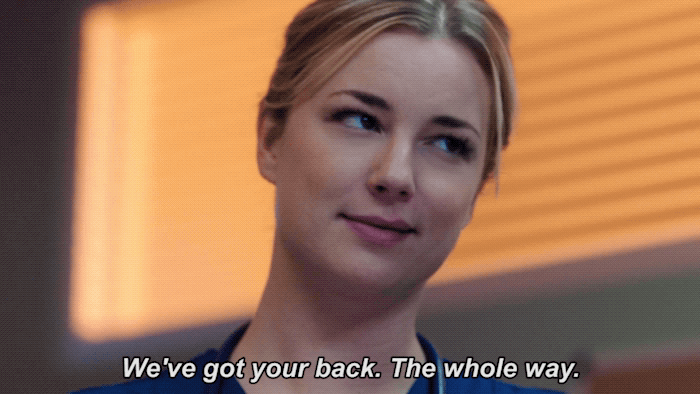 We all have busy lives going on outside of blogging, and something has to go on the back burner when things get crazy. Often, blogging is what has to go and that's completely okay.
Everyone in this community is incredibly supportive and will be cheering you on in all your endeavors. Despite the fact that I can't think of a more welcoming and encouraging bunch of people, it's still easy to feel like you're letting people down when you take a break. Just remember that you aren't, and that taking time for yourself is nothing to apologize for!
Also, while I was still in the editing process of this post, May posted a super great discussion about guilt in the blogger community, so for some more elaboration on this specific point, you all should definitely go read that.
There we have it, five things that no one told me about blogging, but that I wish I had been told! If this post could help one person, then it will have it done its job, and my hope is that there's a new blogger out there right now reading this post and gaining some advice from it.
Even if you aren't a new blogger, I hope you still enjoyed and were able to take something from this post! I do always feel a little strange writing posts about blogging advice because I'm far from an expert, but I still loved writing this.
Also!! The voting for The Book Blogger Awards is now open and closes in just one week, so please, please, please go cast your votes!!
Y'all are the most amazing ever, and I'm so honored to be in the nominations for two categories on this awards?! WHAT, I seriously can't believe it and I just want to thank you all so much.💓 I may or may not have teared up every time someone nominated me for an award. You're all the best and I LOVE YOU DEARLY.
All that to say~ thank you for reading this post, I hope you could get something out of it, please don't forget to vote in the Book Blogger Awards, and I hope you all have an amazing week!✨
What do you wish you had known about blogging? Can you relate to any of these? How long have you been blogging? Are you going to vote in the awards? I'd love to talk with you all in the comments.
Photo by Plush Design Studio on Unsplash