I really, really like classics.
Despite the fact that they aren't the most popular of books in the book community, I can't help but love them, and I realized that I don't spend enough time shouting from the rooftops just how amazing they are.
Enter this post, where I'm going to be sharing five reasons to read classics! My hope is that I can convince you all to pick up at least one classic, maybe even one from the list of my favorites at the end of this post. I also want this post to show you that reading classics isn't just for older people! Although I do embrace the grandma spirit inside of me.
Before I get fully into the post, I just wanted to apologize for my lack of activity on the blogosphere lately. I started back at school and dance and I'm much busier than I thought I would be! I have so many comments to respond to and posts to read from all of you, and I'm so sorry that I'm not getting around to it as quick as I want to.
I feel like I'll just make things worse if I don't stay on my schedule, so I'm writing this post even though I'm still very behind on my blog hopping and comments. Thank you all for your patience! I can't wait to hopefully give you all the love you deserve soon.♥
That aside, I seriously do love classics, and I'm going to do all I can to share the love with all of you today! Let's get started.
They're common knowledge.
There's a reason why they're called classics. They've not only been read by one generation of readers, but by many generations of readers. This means they are much more well-known than your average book and people of all ages can and will have read them!
I think this speaks to how much of a nerd I am, but that idea genuinely makes me so happy. It's incredible to think about how so many people have enjoyed this exact story before you, in all different times and life situations, and that just as many people will enjoy if after you.
Because of this, so many classics are common knowledge! And being the avid bookworm that you are, you definitely want to be a part of sharing this common knowledge.
It's a way to challenge yourself as a reader.
One of the biggest obstacles when it comes to reading classics is that they're very challenging books to read.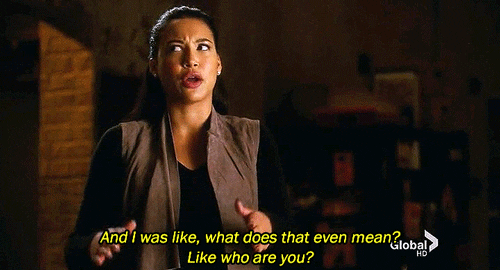 Yep, that about sums up how I feel during some classics. While it can be truly difficult to decipher what exactly the author is saying, or what's happening, or why the English language was so complicated only two hundred years ago…at the end of the day, I can appreciate this in a whole other light.
It's nice to challenge myself every once in a while! With dance, my other main pastime, I'm always pushing myself past my comfort zone and trying to improve and be better than I was the day before. It only makes sense that I also challenge myself with my reading, so classics is a great way to do that.
Of course, I recognize that this isn't the case for everyone! Everyone has different levels of what is challenging for them regarding reading. For many readers, they read books in English even though it's not their first language, and that in itself is a challenge! I'm definitely not trying to say that reading classics is the only way to challenge yourself or that if you don't do it, you're not challenging yourself.
All the retellings will make sense to you!
I know in the professional world of literature (if this is such a thing) classic retellings might be somewhat of a debate, but I think they're awesome. Reading a retelling or even a book vaguely based on a classic novel can inspire readers to pick up the novel itself!
If you've read the classic, then the retellings will make much more sense since you know the original story. Plus, then you won't have to worry about spoiling the classic for yourself by reading a retelling.
It's always nice to be in on any kind of inside joke, and I think this is a similar situation to that, just with books of course. Because why wouldn't there be books.
They're actually amazing stories.
This seems like a really basic answer, but it's honestly so true that I couldn't not include it in this post. I mean, classics are classics because they are loved, adored, and cherished! They're so loved and adored and cherished that people are reading them hundreds of years after they were written.
I don't think I've ever read a classic and not liked the story, and while I haven't read nearly as many as I'd like to, I have read quite a few classics.
Ahem, sorry, I had to put this gif in here. If you're a Gilmore Girls fan you will understand the complete pure necessity of this image. Anyway, as I was saying before Jess Mariano made me want to rewatch every episode he is in of the entire series, the stories within these books are incredible.
It's true that they don't deal with current issues, but you'll get to learn about the issues of the time and be more educated on the past. You'll also get to meet beloved characters, see what life was like, and enjoy the adventures the characters go on.
I!! love!! the stories in classics!!
You'll sound smarter.
This is the most shallow reason of them all, but hey! It's true.
Reading classics gives you the opportunity to reference them and therefore sound smart doing it. I mean, people will definitely take you seriously if you draw a comparison to the novel Wuthering Heights as compared to a comparison about Harry Potter, right? Let's ignore the fact that I still haven't finished Wuthering Heights for the sake of this example.
The type of book you read is no measure of your intelligence and I'm not implying that it is- but it can make you sound like you know what you're talking about in a quick conversation or essay.
For the last part of the post, I'm going to be sharing some of my all-time favorite classics. I would recommend any of these because they all have great stories, characters, and are perfect for people of any age.
Anne of Green Gables– This has to be my absolute favorite book! I'll never tire of Anne's exuberant personality and the true love and happiness that shines through in this book.
Little Women– Another lifelong favorite of mine, I can't help but get intertwined into the lives of Jo, Meg, Beth, and Amy each time I read it. There's also a new movie version coming out soon and Emma Watson is playing Meg!
Pride & Prejudice– This is seriously one of the most iconic classics to ever exist. I feel like everyone has heard of Mr. Darcy even if you haven't read it, and for good reason! This is so well-written and it's a true masterpiece of a novel.
Jane Eyre– I love this one so, so much! Jane was such an intriguing character, and the suspense and drama in this one is top-notch.
Frankenstein– I surprisingly enjoyed this book much more than I ever thought I would! I had to read it for required reading, but it ended up being a great experience and I'm glad I read such an iconic novel.
Emma– I buddy read this with Annie a while back, and I really liked it! It was such a quaint, comforting, deliciously slow and entertaining novel.
I hope this post could inspire you to read a classic or two! If you're looking for one to start with, any of these recommendations would be great, or if you want a more specific recommendation just let me know in the comments and I can try to narrow it down more for you.
I'm in no way a classics expert and still have way too many left to go, but I wanted to write this post just to spread my love for the classics I have read and to make myself feel better about my grandma spirit. I hope to read more classics soon- I recently started Anna Karenina, and so far I like it, though I haven't gotten very far.
Thank you all for reading! I hope you're having a wonderful day.✨
Do you like classics? Why or why not? Which ones have you read or want to read soon? I'd love to chat with you all in the comments.
Credits for the image in my featured image >> Photo by Annie Spratt on Unsplash