Hey there, wonderful people!
July is a month full of sunshine, so what better time to do the Sunshine Blogger Award? I was kindly nominated by Maria, Lily, and Sissi for this award, and I'm so excited to participate today. ☀️
It's been way too long since I last did a tag, and I'm a *little* behind, but I still love doing them, so I'll try to stay caught up in the upcoming months. Even if it means I'm doing the tags a few months late. XD 
Without further ado, let's get started!
Since I didn't want this post to be miles long, I'm going to be answering 5 questions from each Maria, Lily, and Sissi (instead of the normal eleven). Thank you so, so much to all three of you for the nominations! You should all go read their posts here, here, and here and check out the rest of their lovely blogs while you're at it. 😉
The rules are fairly simple-
Thank the blogger who nominated you and link back to their blog (did that above)
Answer the 11 questions the blogger asked you (I'll be doing five from each)
Nominate 11 new blogs and ask them 11 new questions (I'll do that!)
List the rules and display the sunshine blogger award logo on your post/blog
I'll be nominating and giving my questions at the end of the post! (And I'll do only 11, not 33. XD) And now, let's get into the questions!
First, I'll be doing the questions from Maria. Psst, go read her blog for lots of posts about books and photography.
1. Who gave you your love of reading?
That would be my mom! She read books to me as a little kid and is probably the reason I love them so much. Thanks Mom, because you're probably reading this. XD
2. Have you ever written fanmail to an author? Who? Did you get a response?
Yes! I love writing to authors. Last spring, I wrote actual handwritten letters to about 10 authors, and nearly all of them responded. Some, like Lemony Snicket, sent back a more generic letter, but a lot of them wrote me back a personalized note.
I frequently email authors, too! If I read their book and found it absolutely amazing, then I send them an email letting them know what I thought of it. If I were an author, I'd want someone to do that for me. 🙂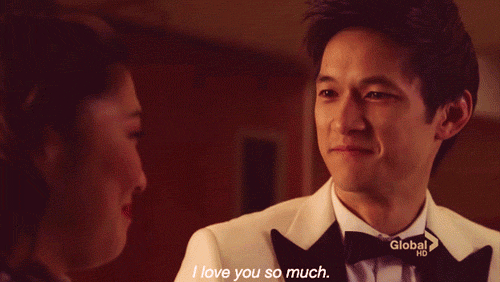 This is me at all the kind authors out there! Also, MIKE AND TINA ARE MY FAVORITES PLEASE IF YOU LOVE GLEE SCREAM WITH ME ABOUT IT IN THE COMMENTS AND I WILL LOVE YOU FOREVER. (If you can't tell I'm currently obsessed with Glee and slightly unstable.)
3. Would you rather your favorite author read their next book to you or dedicate it to you so your name would be forever immortalized?
This is such a good question…I'd say have them read their book to me. At least that way I'd get to meet them, right?
4. What is your favorite quote?
Ohh! I always see this question, and never know what to say. XD I don't think I have one particular quote that's my life motto or specific favorite, but there are quite a few I like. One of my favorites is:
"Shoot for the moon. If you miss, you'll land among the stars."
I love this one because it's so positive! Go for your goals, but even if you don't quite make it there, the end result will still be great.
5. You walk into a room. There are three people in the room. Each person is a fictional character that you absolutely cannot stand. Who are these three characters?
Can all the Potterheads say it with me? One, two, three…DOLORES UMBRIDGE.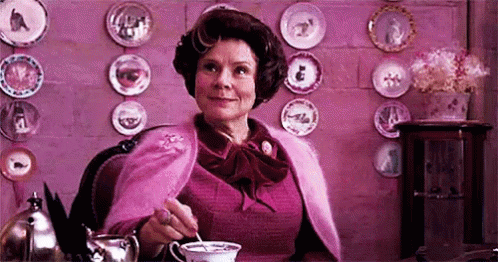 As for my other ones…it's kind of hard to think of some. It seems like most characters have redemption arcs, and aren't actually hardcore evil. (Voldemort aside. But I'm not annoyed by him, I just hate him.) What do you guys think?
Next, here are Lily's questions! (PSA: If you're a bookish person looking for reviews and recommendations, her blog is the one to read.)
1. What are some (small) things that brighten your day?
Aww, I love this question!
Opening my blinds and letting sun come into my room
Eating chocolate
Looking at old photographs
Petting my dog
2. Are you usually early or late?
I'm (almost) always early! One of my pet peeves is lateness, and I've always been a little too obsessive about getting places early…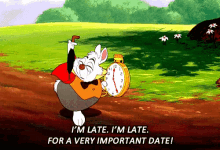 3. What is something you wish you were better at?
I wish I was better at making time to read the Bible. As a Christian, reading the Bible is so so important to me, but I never seem to make it a priority.
The good thing is, this is something I can improve on! If I continually work for it and actually put in the effort, I should be able to get into the habit.
4. What is something you think everyone should do at least once in their lives?
I honestly don't know…I think it varies a lot from person to person? For instance, for people who don't read books (*gasp*), I would say they should sit down and read a good book. Then they'll see what they're missing. And for people who don't get to travel much, I'd say they should be able to travel and have adventures. It really depends!
5. What books has changed or shaped your way of thinking monumentally?
I really have to say The Hate U Give.
I think some of the hype has died down for this book (sadly!! it deserves it all) but it's still super popular. And for good reason! A lot of my opinions and thoughts changed after reading this book. I feel like my eyes have been opened and I'm not as sealed up in a bubble as I was before reading this.
And last but not least, here are the questions from Sissi. You should go read her blog for reading, writing, and lots of fun. 😉
1. Do you always read the book first before watching a book-to-movie adaptation?
I mean…I try to? If I know there's a book, I definitely won't let myself see the movie before reading the book. But I had literally no idea that was a book for Princess Bride, so I've never read the book but watched the movie countless times.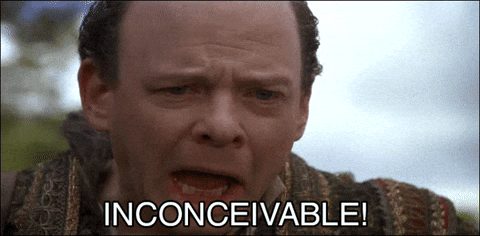 2. What do you think is the most important part of a book in order for you to love it?
100% the characters! Of course, there are other important aspects (plot, writing, pacing) but for the characters make or break the book.
If I love the characters, then I am fully invested in the book. Yes, I may have some problems with it, but honestly I'll probably end up rating it highly and loving it! Great characters equals so many opportunities to squeal with excitement. And I never pass up opportunities to squeal over fictional creations. 😉
3. What is your favorite holiday?
Definitely Christmas! I love the time off from school, the religious aspect, all the decorations, the songs, the food, the family gatherings- I LOVE IT ALL.
4. What are some of your hobbies?
I don't know if dance counts (it's more of a sport), but if so, then dance. Also reading, bullet journaling, blogging, occasionally writing, and sometimes baking. XD
5. What is your favorite movie?
I'd have to say The Sound of Music. I think. I just love all the songs and it's a 500% adorable movie. I doubt I'll ever get tired of it.
And now, drumroll, please, it's time for me to nominate 11 bloggers for this award! If I do nominate you, no pressure to do this at all, and if you aren't nominated but want to do this award anyway, please considered yourself tagged, too. ♥ (Oh, and I've linked to the last post of all these bloggers, but please do check out the rest of their blog.)
Carol // Ella // Abigail Lennah // Joanna // Kimberly // Liz // Starling // Breeny // Rose // Rebecca // Abby // And anyone else who'd like to participate!
Here are my questions… 🙂
What does your ideal summer day look like?
If you could travel anywhere right now, where would it be and why?
What is the first book you remember reading?
What is your favorite month of the year and why?
If you could pick 3 book characters to be your real life best friends, who would they be and why would you pick them?
Do you prefer to take pictures or be in the pictures?
Have you ever gone to a book signing or met an author?
What is your life motto, if you have one?
What is the story behind your blog's name?
What inspired you to start a blog?
What author, dead or alive, would you want to talk to (to ask questions about the book, characters, etc.)?
And that leads us to the end of this very long post. Thank you for sticking around this long! XD I had a lot of fun doing this, and thank you again to Maria, Lily, and Sissi for nominating me.💓
What characters annoy you to death? What is a book that has changed your way of thinking? What's your favorite movie? (Are you also obsessed with the Sound of Music?) I'd love to chat with you all in the comments.
P.S. I believe the image I used at the beginning of the post is the Sunshine Blogger Award "image," but if it's not and someone created it for their own post please, please let me know and I will take it down. Also, if it is the typical image and someone knows who created it, I would love for you to tell me who so I can properly credit them. Thank you! 🙂