It's very nearly June, and I can hardly believe it.
Wasn't it just January? Why am I still writing 2018 on all my papers and forgetting that February, March, and April actually happened? Despite how quickly this year has gone by for me (the days are long but the months are short, my friends), June has *almost* come.
Since June is Pride Month, I'm excited to be sharing my Pride Month TBR! I know you'll probably all see dozens of these posts this month, but I wanted to do one anyway because there are just so many good books out there.
I heard about all the books on this list from other book blogs, which just goes to show how lucky I am to be a part of this community. Without blogging, I don't think I would have learned about so many amazing and diverse books!
If Pride Month is especially meaningful for you, then know I'm sending you all my love and I hope it's a wonderful month.🌈 Without further ado, let's get started!
Title: What If It's Us  Author: Becky Albertalli & Adam Silvera  Publication: 10-8-18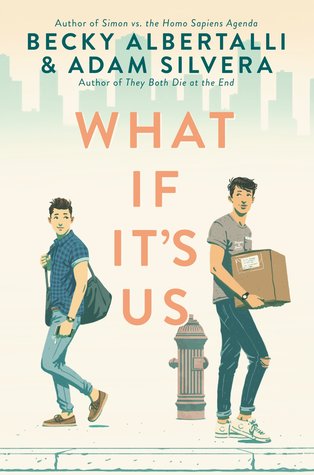 I'm pretty disappointed in myself because this came out in OCTOBER and I still haven't read it?? It's been checked out of the library every time I've gone, which must be a good sign, but still. This was one of my most anticipated releases of last year.
I just can't wait for the meet-cute, the Hamilton references, and just!! This book literally looks so cute and I just want it to fill my heart with all of its cuteness. Even if people don't cHECK it bACK into the library, I need to find a way to read What If It's Us this June.
Title: Girls of Paper and Fire  Author: Natasha Ngan  Publication: 11-6-18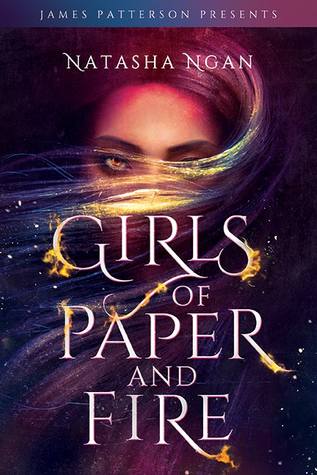 I know that I normally stick to my contemporaries, but I've noticed a new trend. When I branch out into fantasy, it's always amazing and I always wonder why I didn't read *insert book* sooner.
I already KNOW that this is going to happen with Girls of Paper and Fire. I've read so many glowing reviews of this story and it sounds absolutely beautiful. I also was able to check it out from the library, so I know for sure I'll be reading it this June.
Title: Red, White, & Royal Blue  Author: Casey McQuiston  Publication: 5-14-19
When I first saw the summary of this book, I'm pretty certain I screamed or at least emitted a kind of squealing noise because this looks utterly adorable. I mean, the cover! The title! The entire premise of the book! I'm already hooked and I haven't even read a sentence yet.
Based on the reviews I've read, this book exceeds all expectations and also has an amazing cast of side characters. If I'm lucky enough to read Red, White, & Royal Blue this month, it will be my first 2019 release of the year to read, and it sounds like the perfect book to start with.
Title: Autoboyography  Author: Christina Lauren  Publication: 9-12-17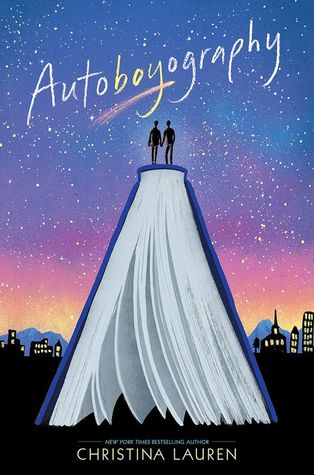 Can I just start by saying, this COVER. I feel like there should be a chorus of angels singing in the background every time I look at it. (Yes, I may have thought it was a tent for a solid six months, but it's okay, I know it's a book now.)
Besides its beautiful cover and the fact that I've heard many good things about it, I feel so intrigued by the summary of this book. The main character is a writer, and I don't think I've ever read a book where the main character is a writer!! I don't know if I'd consider myself a writer anymore, but I still think it's so cool and am excited to read about that.
Lastly, the title of this book is actually the most clever thing I have ever seen. I love plays on words, and I think me loving the title and cover so much is a good omen for the rest of this book. 😉
Title: Blanca & Roja  Author: Anna-Marie McLemore  Publication: 10-9-18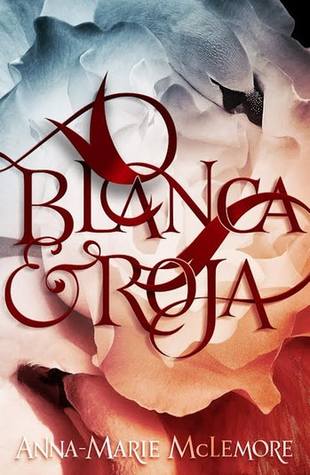 Another fantasy book on this list?? Who have I become.
I definitely cannot resist reading this book as soon as possible. From the Goodreads summary alone, I can tell that the writing is going to draw me in and that I'm going to be captivated. I also love that this story is about sisters, because I always need more sister relationships, and that it's a fairytale-esque retelling.
Thankfully, my library also had this book, and I can't wait to read it this June.
Title: The Seven Husbands of Evelyn Hugo Author: Taylor Jenkins Reid Publication: 6-13-17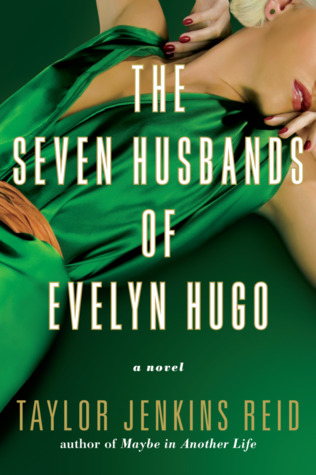 I've heard so much praise for this book that it's overwhelming. One day I'd never heard of it, and the next day it was all over every recommendation post I was reading and all of a sudden it was on my TBR and, well, I'm so looking forward to enjoying it myself.
The whole flashback element of this book appeals to me so much! I love books (and movies, like Mamma Mia 2) that has a story and then also has a story being told within the story. It interests me so much, and the whole premise of this book looks absolutely intriguing. Here's to hoping I get to read it this month!
That concludes my Pride Month TBR! I know it seems like a lot of books to read in just one month, especially since I know I'll be reading other books too, but it will finally be summer vacation for me and that means a lot of free time.
Again, I hope you all have an amazing Pride Month, and that this post gave you some ideas of books to read this June, too!🌈✨ Happy reading to all.
Have you read any of these books? What were your thoughts on them? Do you have any more recommendations I should read soon? I'd love to chat with you all in the comments.
Credits for the image in my featured image >> Photo by Robert Anasch on Unsplash