It's that time of the year again.
I know it, you know it, the WordPress Reader definitely knows it- it's time for everyone to freak out about everything we've read in 2020! Although I'm unfortunately still behind on my Goodreads challenge (will I ever catch up?), I've read a lot of books worthy of all the love and appreciation so far this year, and I'm so excited to scream about them in this post.
I've participated in this tag the past two years (my 2018 and 2019 posts), so even though I'm cutting it close by posting this on the second to last day of June, tradition must continue. Besides, it wouldn't really be June if I didn't spend at least a little bit of time having an existential crisis over what I have and haven't read so far, right?
Thank you so much to Sophie and Abi for tagging me in this! I definitely recommend that you read both of their posts (Sophie's here, and Abi's here) and check out the rest of their blogs too, because they're both phenomenal people and bloggers. I really appreciate them tagging me and I'm very excited to get to answering these questions!

Best book you've read so far in 2020?
I've talked about Call Down the Hawk already a few times, since I've done tags that asked for my best book of the year before, but it still just has to be my answer! It's certainly in the running for my favorite book of 2020.
I can't see another book coming close to the level of sheer genius, character development, and overall level of enjoyment, but for the sake of discovering new favorites in the remainder of the year, I hope I'm wrong!
Honorable mentions for best book so far go to The Unlikelies and Lucky Caller. (But also like three over books that I'm stopping myself from also mentioning here because I'm both indecisive and overly attached to books.)

Best sequel you've read so far in 2020?
I haven't finished a sequel yet- look at that, second question in and I'm already failing.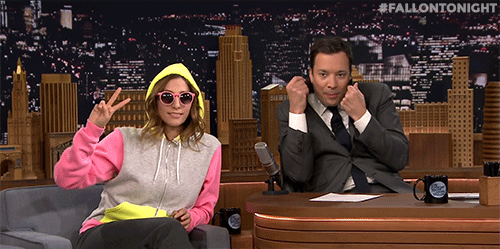 I am currently reading a sequel, Siege and Storm, but so far it doesn't have "best sequel" potential, so…I am still answerless.

New release you haven't read yet, but want to?
So many! One that I'm especially looking forward to, and hoping to read sooner rather than later because I have a hold on it at the library, is Clap When You Land.
Not only have I only heard positive things about this book, but I'm genuinely interested in the story and very much looking forward to reading it. The potential of sister relationships already has me hooked, and I've loved everything I've read by Elizabeth Acevedo so far too!

Most anticipated release for the second half of the year?
There are so many books coming out that I'm looking forward to! I could probably mention upwards of ten, but due to the fact that this is not an anticipated reads post, I'll just go with one- Cinderella is Dead looks so good!!
The title alone has really piqued my interest, the cover is beautiful, and the premise of overthrowing the patriarchy while also having to do with fairytales is pretty much a dream come true. I mean, every inch of this title, cover, and synopsis screams power and I'm here for it.

Biggest disappointment?
I didn't know exactly what to expect going into The Rest of Us Just Live Here, so I feel bad saying that I was disappointed, but I did have higher hopes based on the other novel I've read by Patrick Ness.
I didn't hate this book, nor did I love it- I was just sort of indifferent. I appreciated the family relationships the struggles individual characters faced, as well as the idea that people  don't need to be the "chosen ones" to lead important lives- but I felt like the novel fell short and I wasn't too intrigued.

Biggest surprise?
In a positive way, my biggest surprise so far happened just a few days ago, with The Unlikelies! I'm planning to share my full thoughts in a review soon, but I had zero expectations going in and this book was so, so good.
I loved how this novel was fueled by character development, how the reader got to witness the formation of a friend group, the focus on doing good and the focus on the importance of being a nice, decent human being. This book gave me hope in humanity and reminded me that quietly powerful contemporaries never fail to become favorites for me.

Favorite new author (debut or new to you)?
I don't know if I've exactly discovered an author solely in 2020 that instantly became a favorite, but I've learned that I love novels by Sara Barnard! I read Goodbye, Perfect by her last year and it was one of my top favorites of the year, and when I found myself in love with A Quiet Kind of Thunder this year, it's solidified that I want to read all her other novels.
I love how she crafts such instantly likable, relatable teenage characters, healthy romantic relationships, and leave me feeling happy and satisfied. And not going to lie, I really love how her novels are all set in England.

Newest favorite character?
This might just be an excuse to talk about House of Salt and Sorrows in this post because I'm obsessed with it, but I really, really liked the main character in it, Annaleigh! And not just because her name is cool, though it is.
She definitely had her flaws, but I loved her narration, her love for all her sisters, and how she didn't give up on trying to do the right thing and make amends even when no one else supported her, believed her, or was in her corner. I think the way she always stood up for what she believed to be right, even if people she loved weren't doing the same, was inspiring. Plus, this whole book was atmospheric and magical.

Newest fictional crush?
Ladies and gentlemen, Emma Mills has done it again, she has me once again wishing that a fictional teenage male was in fact a real life teenage male.
I feel like this is a betrayal of Gideon and August (Foolish Hearts and Famous in a Small Town, respectively), but Jamie from Lucky Caller stole my heart a little bit. He's incredibly sweet, caring, just wants to provide for his grandparents, is always there for everyone (even if he feels like they haven't been there for him), and he even spent his childhood and some of his middle school years pretending to a prince in an imaginary game with the girls in the apartment building by him…I mean, adorable.

Book that made you cry?
I usually cry way too much in books, but when I was looking through what I've read so far this year just now, none stood out to me except my reread of The Book Thief.
I will recommend this novel until the end of the time, because I truly believe it's one of the most moving and poignant books I have ever read and will ever read, but fair warning, do not read this if you don't want to cry. Because you will cry, even if it's just internally- this was my third or fourth time reading it, and I still found myself sobbing in my bedroom at multiple parts.

Favorite book to movie adaptation?
Even though it came out in 2019, I saw Little Women in theaters twice in 2020 (and once in 2019), so I'm still counting it here. It's officially my favorite movie of all time, and even if you haven't read the book, I highly recommend it.
If you were wondering if I got emotional looking through the gifs to find one to use here, the answer to that would be a resounding yes, I want to rewatch this so badly. :,) A more heartwarming, emotional, and cozy movie cannot be found!
A side note is that I do want to watch more movie adaptations of classics now- on my list are Pride & Prejudice (how have I not seen one of the versions?), Anne With an E (I only watched season one), and the new Emma.

Favorite review?
Oops, another failed question. I have in fact only published one bout of reviews on my blog so far this year, and while I enjoyed writing them all, it was a collection of mini reviews, so I feel like I can't properly answer this.
I have, however, been writing short bits of my thoughts regarding books as soon as I finish them on Goodreads! This isn't really reviews, but rather a way for me to remember what I liked about a book after I've been done with it for a while, and in case anyone else is interested in the random things I enjoyed about a book, and it's been really fun.

What books do you need to read by the end of the year?
Ideally, I would read all the books on my TBR and be able to start fresh for the new year and would catch up on both backlist and new releases. But since that's unrealistic, I'll stick to my top four books that I'm hoping to finish in the remainder of 2020!
I've been reading Anna Karenina on and off for almost a year now, so I feel slightly ashamed of myself for not finishing it yet. I'm speaking into existence that 2020 will be the year it's finally completed.
Strange the Dreamer is one I hope to get to soon, as I currently have it checked out at the library, and although I don't have these on hold yet so I might get to them later rather than sooner… The Henna Wars and The Fountains of Silence both greatly interest me and I want to read them this year, too!

There we have it, all my freaking out for this mid-year, condensed into one post. I'm very much looking forward to what the rest of 2020 holds (reading wise only) with new books and I hope it continues to be a good reading year, both in quality and quantity!
I'm not quite sure who has done this tag or who wants to, especially since June is almost over, so if I tagged you and you aren't interested please feel no obligation~
Macey // Annie // Holly // Rhi // Nish and Ngoc // anyone else!!
Thank you all so much for reading! I hope you're doing all doing well- sending a virtual hug and well wishes for the rest of the year (with reading, but also with life in general) to all of you. ✨
Have you read any of these? What did you think of them? What's the best book you've read this year? I would love to talk with you in the comments.
Photo by Joel Muniz on Unsplash >> Credits for image used in my featured image