Confession time. I still love dystopian books.
I made that sound so dramatic, but for some reason I feel like dystopian books are so underrated these days. These days meaning in 2018. I mean, I can't think of a dystopian book that I've heard people talking about that was published recently. And that makes me sad, because the thing is, I love dystopian.
Today I'm going to be sharing reasons I'm still obsessed with dystopian novels (even though the glory days of The Hunger Games are mostly over *tear*) and also be doing a very exciting review of a dystopian short story I was given the opportunity to read recently. I'm excited, so let's jump right in!
1. They each have a unique twist

As we all know, many dystopian novels have the same old cookie cutter mold.
You know the drill: tyrannical government, the main character wants to rebel from the government, goes on adventure to do so, risks life in the process, blah, blah, blah.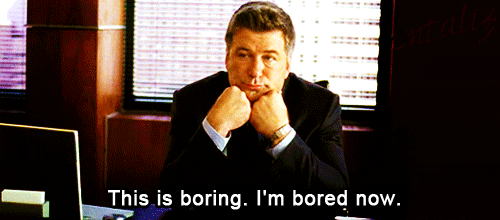 Okay, so maybe dystopian novels can be a tad predictable. But you know what I love? Each and every one has a small twist that makes it different from all the others.
Even though you're reading from the same basic mold, each book isn't the same. It's like the cookie cutter analogy- yes, okay, maybe they're all regular old sugar cookies, but some have red sprinkles and some have frosting and some have chocolate chips. They're the same…but different.
Now I'm just hungry. But that kind of made sense, right?
2. There's tons of action
Can we all agree that the adventures in dystopians are the best?
Escapes from tyrannical governments are always interesting if you ask me. Usually it involves the main character along with one or more accomplices, and sometimes they take super long treks through rough terrain and sometimes they just run away through the woods and sometimes they fight to the death in an arena.
Come to dystopian books, where action (and likely death) is always abundant!
3. The settings are interesting
I get so drawn in by dystopian settings. I especially love it when authors take a place we know and love right now and show what they think it would be like in the future.
For example, in the Selection series, North America has been renamed Illéa and split up into tons of new sections that all answer to the throne (in modern-day California). I absolutely love seeing how authors dream up the setting of their stories.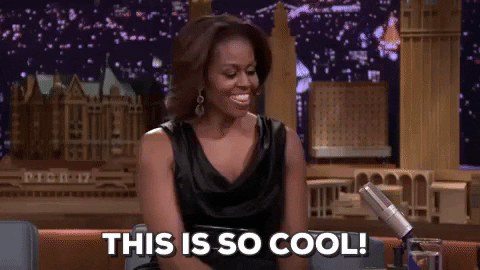 Even if the setting isn't somewhere specific, I still love learning about all the rules and customs of the 'society.' It's just so different from my life (thankfully), and that's what makes it so interesting!
4. They keep me intrigued the whole time
I'm always at the edge of my seat when it comes to dystopians.
Since the world is so new and unexpected, I honestly have no idea what's going to happen next. I don't know what the society will do, I don't know how the character will react, and it's just such a thrill to read about.
All the adventures, and escape plans, and rebellion (oh my!). I can't help but keep on reading so I can learn what happens next!
Speaking of dystopians, and books that kept me on the edge of my seat, I have a very special review to do today.
A fellow blogger, Audrey, (visit her blog here and learn more about her here), recently asked me to read and review her dystopian short story, and of course I was beyond excited to do so.
A little about her book:
It's a 40 page dystopian short story
It's written in episode form, and the part I read (and what she's released so far) was the first season (which is literally so cool and creative wow)
It's called Dean & Lily
Not only does it come with just the story, but also with aesthetic boards! And extra information about the characters! And so much fun stuff!
Here's the official synopsis:


Five years ago, the Arts were considered a hindrance to the cause and banned. But Dean and Lily disagree with the leaders of their country.

When joining the Troupe (an illegal organization that works on saving the past and future of the artistic world) the former drama-magnet couple is going to have to face their love troubles in order to fight for what they believe in.
And if you're interested in reading it, then you most definitely can! Just head over to her website, and she has a few easy ways to get your hands on it. You can get a copy for free by subscribing to her email list, or you can purchase your copy for just $1. 🙂
Now that all the official stuff is out of the way, let's get into the review!
First of all, I love the premise of this book.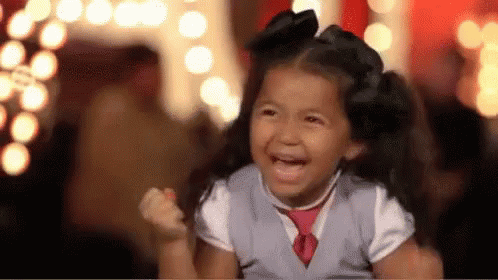 The arts are so important to me- dance, music, books (reading is an art right?? idk) and I can't imagine what life would be like without it. So it's literally the PERFECT idea to have a dystopian book where art is taken away and then the character is part of a rebellion to get back the art.
I love love love love love it.
Second, I'm obsessed with the unique organization of this book.
Not only is it separated into short episodes instead of chapters, but at the beginning of the book, the two main characters (Dean and Lily) each get a page that says their likes and dislikes. So going into the story, you know a little bit about them, and what makes them alike and different from each other.
Some other things I really, really enjoyed:
All the ominous vibes surrounding Lily's initiation into the rebellion group
The tension between her and Dean
THE WRITING was just so amazing and descriptive and I'm in love with Audrey's writing style!
The fact that other characters were able to be introduced even though the story has only had a few episodes so far
This is a pretty short review, since Dean & Lily only has one season so far. Still, in the episodes I've read so far, I'm intrigued and can't wait to see what happens in the seasons to come! Of course I had to award it…

I really hope you're all able to get your hands on this story at some point! It's entertaining and will keep you on the edge of your seat. 😉
And that concludes my discussion and review! A big thank you again to Audrey for allowing me to read her wonderful book. I can't stop screaming with excitement about it!
Do you like dystopians? Why or why not? Do you think you want to read Dean & Lily? I'd love to chat with you in the comments.