Yes, I admit it. I still love to read Middle Grade fiction.
It seems like I should have outgrown it by now. And though I love YA, there's still a piece of my heart that will always belong to the genre of MG fiction.
Lately I've been realizing that I don't see much about MG books on any blogs I read. I completely understand why- most book bloggers (at least that I know of) are in or close to their teenage years, and it's natural to be more drawn to Young Adult books.
So while I definitely see why it's happening, it makes me a little sad. As an avid rereader and lover of books from a young age, MG has and will always have a really important part in my life.
Why, you ask? Well, today I'm going to be sharing 5 reasons MG fiction has my heart. Let's get started, shall we? 😉
1. They're familiar and comforting
For me, reading a MG book is like hugging an old friend.
It doesn't matter if I've read the book before or if it's my first time, I just feel like I've known the book forever. Wow I'm really weird.
Middle grade books give me the feeling of reading wrapped up in a blanket while it's snowing outside, with a cup of hot chocolate in my hand. It makes me feel at home. It reminds me of my childhood.
2. I love rereading
It's no surprise that I love rereading? I've only mentioned it about 10392048 times on this blog. Sorry not sorry.
But seriously, rereading is the best. I love getting to revisit characters, go back to a familiar setting, and let all the memories wash over me. It's so comforting to me to read a book I've already read and just go along with the characters again. *happy sigh*
I mainly reread Middle Grade fiction. (You know, your Harry Potter, Percy Jackson, A Series of Unfortunate Events…more on these later.) That's one of the main reasons I continuously read MG, because I'm always rereading something.
3. They're written for children
I love YA, don't get me wrong.
But sometimes I wish there was a happy medium between MG and YA. A lot of the time I feel like there is absolutely no Young Adult book anywhere without any curse words or adult content.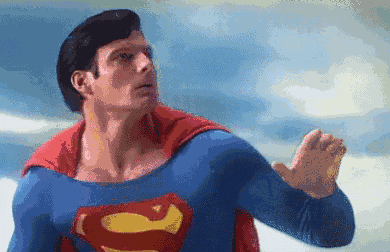 I realize that since YA is for young adults, the language and content will be more mature. Still, I love reading MG and getting to read books that don't have bad language or content, just as a breath of fresh air.
4. They leave me feeling full of happiness
I just feel so…full after reading Middle Grade. Of course I love books that tear my heart apart (I'M LOOKING AT YOU TBDATE), but everyone once in a while I want to see a happy ending.
Middle Grade books almost always offer that happy ending.
After reading a MG book filled with adventure and lovable characters, I feel so satisfied. It makes me incredibly happy to read Middle Grade.❤️
5. Some of my all-time favorites are found in MG
As everyone knows (the whole world may know at this point), I LOVE HARRY POTTER. And Percy Jackson. And the Mysterious Benedict Society. And A Series of Unfortunate Events. And the Mother-Daughter Book Club, and countless other books.
I can't imagine a time when I won't love these books.
No matter what season of life I am, what my circumstances are, what other amazing books I read, I know that I will always love these books. They will always be books I know I can turn to for a lovely story.
I have found a few books in YA that I feel the same way about (coughSTARFISH), but the majority of my all-time favorites are actually Middle Grade.
And that concludes my (somewhat sort) post. 😉 Middle Grade books are one of my most favorite things in this world, and will always be.
Oh, and I'm so sorry for missing last week's post. I have two more weeks of school left, but my teachers have decided to pile a lot of projects up on us and I just had so much homework and other things going on, so I wasn't able to post. I can't wait until summer, when I'll have all the time in the world to blog!
What are your thoughts on MG books? Do you prefer YA, and why? When does your summer start? I'd love to chat with you in the comments!
Photo by Bruce Dixon on Unsplash >> Credits for the amazing image I used in my featured image!