I have a love-hate relationship with August 2019.
Part of me loves it, because it has some summer memories attached to it, there are new Taylor Swift songs to obsess over, and I started watching a show that I now love. But the other half of me only associates this month with school starting, and that's where the hate part comes in.
August was an odd month filled with a strange mixture of good and bad, so much so that I honestly can't decide if I liked this month and am sad to see it go or if I disliked it and am glad it won't be around for another year.
From somewhat reading, to somewhat blogging, to somewhat having summer vacation, to somewhat starting back at school, to somewhat confusing myself at this moment, August was interesting. Let's recap it, shall we?
As I was saying in the intro of this post, reading was kind of strange for me this month. I did read a decent amount of books, but it already feels like I've forgotten all the books I read in the first part of the month.
It's such an odd feeling to look back on the books you read during August and realize that you hardly remember the characters or plot of a book you just finished three weeks ago, and yet you simultaneously feel as if you read it two seconds ago. Please tell me I'm not the only one who thinks like this. Anyway, onto the books I read!
Clearly, I reread the entire Land of Stories series this month, and I'm not mad about it at all. The main reason I read it was because when I'm stressed, I return to books I love! I reread the whole series in about two weeks, starting when I went back to school. It's just so comforting to me and I loved getting to read these books before bed, while I was doing my bun for dance, etc.
The other reason I reread them is really exciting, but I won't be talking about it for another month or so! I'm just going to be slightly evil and keep you in suspense. Don't worry, you'll definitely forget about this until I mention it again in a month.
I haven't done mini reviews in forever, meaning I not only need to review some of the books I read this month, but I also have to review books I read in July! I'm a little worried about catching up on those, but somehow I'll do it- if you really want me to review any of these, let me know. 😉
How I Did on August Reading Goals:
Read 8 books✅
Go to the library✅
Post 5 times on bookstagram❌ I…posted…once…
Clean out my Goodreads TBR✅❌kind of? but like, not really
Buddy read❌
September Reading Goals:
Read 5 books
Go to the library
Post three times on bookstagram
Stay active on bookstagram, even if I'm not posting
Read a classic
So far, being in school has obviously impacted my reading, but I hope I can continue to read a lot during the upcoming months. Reading is such a source of joy for me and, as cliche as it is, is an escape from homework and responsibilities, so I can only hope I'll have the time for it!
Based on my continuing to publish blog posts, when I look back on this month in future years, it won't seem like I was behind, but I was.
I was very, very behind.
I do this way too often, but I want to take a moment and apologize for my inactivity for the second half of August. Starting back to school and dance hit me hard, and the truth is, I have way less free time than I ever have before. That meant I got very behind on comments, blog hopping, and all my interaction.
I'm trying to take my own advice and not feel guilty about it, but it makes me sad to think about all the great posts I missed out on reading and the fact that this might keep happening. But all I can do right now is be thankful that I got a chance to catch up on comments this weekend, and hope that moving forward, I'll be able to dedicate a little more time to interacting!
Still, despite me being MIA, some exciting things did happen this month on the blog! The most exciting of which is that I co-won the Best Small Book Blogger Awards (with the incredible Taasia!) in this year's Book Blogging Awards!
I'm so incredibly grateful and honored to have received this, thank you all so, so much.💓This means the absolute world to me, and it has made my heart so happy!! Thank you all for encouraging me, supporting me, and just generally being the sweetest and kindest humans ever. Also, congratulations not only to the other winners, but also to all the nominees and to every single blogger out there, because you're doing amazing and are so loved and appreciated!
One of my other blogging highlights of the month was being able to at least stay on my schedule despite the craziness of going back to school and everything. I truly loved all the posts I did in August!
During the first part of the month, I was organized enough to keep track of some of the posts I loved! Sadly, I wasn't able to blog hop for most of August, so this is by no means a comprehensive list, but I just wanted to share what I do have.😊
How I Did on August Blogging Goals:
Blogging housekeeping things✅
My exciting posts I have planned✅ that was the collab I did!!
Do a tag✅
Some mini reviews❌am I even still a book blog??
Stay on summer schedule until back to school✅
Blog hop❌
September Blogging Goals:
Stay on schedule
Do a tag
Mini reviews
Find time to blog hop at least biweekly
Stay caught up on replying to comments (at least within three days)
Don't feel guilty if I can't keep up
After coming off a blogging high in July, it was very disappointing to watch my interaction go down the drain once I back to school. However, I'm trying to keep a positive mindset and I'm going to be making an effort to increase my blog hopping and commenting in September!
Thankfully, I planned out for the first time ever most of my September posts during the summer, so I'm excited that I already have a couple nearly-finished drafts that I'm planning to publish this month- hopefully, that helps me not fall behind on my posting.
As always, thank you all again for supporting me even when I'm absent or MIA or haven't been able to give you all the love y'all deserve. ❤
Life hit me hard this month, but it also had its high points. Honestly, looking back at August makes me a little confused, because the beginning of August feels like it was actually a million years ago. Back when I had my life together and was organized and prepared? Can't relate now.
When I was looking back at my camera roll to see what was notable enough to include here, I was surprised that some things in August actually happened in August. In short, anything that happened before school started back up feels like it happened in some kind of alternate reality.
Okay, enough of my confused rambles- here's what happened in my life this past month!
I…went back to school. I've probably said this enough times in this post that you're over hearing about it, but it was one of the biggest things to happen to me this month. So far, I like my teachers and my classes, but the amount of stress and homework it's bringing to my life is not fun at all.
I did more babysitting. Y'all, I babysat one girl and it was my dream babysitting job because she wanted to watch a Harry Potter movie (!!) and listen to Hamilton (!!!). It was kind of the best babysitting job ever.
Taylor Swift's new album came out, and I'm obsessed! IF YOU KNOW ME, YOU KNOW I'M CRYING OVER THIS. I haven't voluntarily listened to any other music since it came out, I went to Target on release day, I stayed up until midnight to listen to it, and I'm so, so proud of Taylor. It's amazing!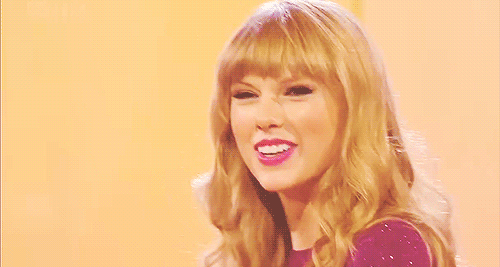 I can tell this era is going to be my favorite. It's already my favorite album, besides Speak Now! I think. In case anyone was curious, my favorite songs from the album are I Think He Knows, Cornelia Street, and London Boy, but I love SO many more!
Dance started back up again! I'm so excited to be back in the studio. We've also been working on choreography for our fall concert, and the whole second act is going to be only dances to songs by Queen! I love that I know the songs because it makes learning choreography more fun.
I've been watching Stranger Things! The funny thing is, when I talked about watching Riverdale in my last recap, a few people mentioned loving Stranger Things and my response was, "I could never watch that" yet here I am, less than a month later, very much obsessed with it. So far I'm only on season two, but I have to say, this show is VERY GOOD and not near as scary as I thought it would be. Still scary, though. Also Mike is my child and I just want to hug and protect him.
Usually September is somewhat of a meh month for me, seeing as October is my favorite month and therefore September is kind of the long prelude to the main act I've been waiting for. However, I hope this one holds some good surprises!
There we have it, my August recap. This recap was pretty long compared to my usual, so if you made it all the way to the end, I applaud you. 😉 I think I wasted way too many words talking about how confused I was by the whole month, but hey, sometimes that's just the way it is.
Even though August was weird, some good memories still came out of it, and that's all the positivity I need to focus on September being better than August. After all, fall is starting, and that's something to celebrate in itself!
I hope you've all had a great start to your September! Here's to a wonderful month for all.✨
How was your August? What did you read? Have you watched Stranger Things? Do you like Taylor Swift's new album? I'd love to talk with you all in the comments.
Credits for the image in my featured image >> Photo by Scott Webb on Unsplash