2019 is here.
It's been a year full of growth, reading, dancing, blogging, and a heck of a lot of happiness. While 2018 was good to me, I can't say that I'm not looking forward to starting a fresh new year, with new goals and new memories.
Just like every other blogger, today I'm going to be doing a recap of my year, a look back at the highlights and at all the goals I set, and then setting a few goals for the next year as well. I hope I'll be able to look back at this post in years to come and see how much I've grown!
Without further ado, let the games begin. 😉
This year of blogging seriously brought me so much joy and a little bit of stress at times, but it was all worth it. Even though I didn't always stay on top of my schedule, and I sometimes took hiatuses or missed out on reading your posts, for the most part, I was consistently blogging, and that makes me so incredibly happy.
My little blog saw a lot of growth this year, and I'm beyond grateful for that! I'll never take for granted the comments y'all leave and the amazing friendships I've made.💓(I never thought I could have friends that I've only chatted with through blog comments, but I most definitely can- and I do.)
So, I think what I'm trying to say, is thank you. I appreciate you and love you so much, and you've been a big part of making my year so amazing.
Now that my sappy moment is over expect a lot of sappy moments in this post, let's take a look at a few of my posts this past year that y'all liked the best!
I adored all of these posts, so it makes me very happy to see that you all adored them as well. 😉 However, there were a lot of other posts I wrote that I loved- here are just a few of my all-time favorites of this year.
If you sense a small trend- I enjoy screaming about Harry Potter (quite a lot, as you may have noticed), doing mini reviews for books I love, and discussion posts about all things book related. I'm sure those three topics encompass the majority of my blog posts this year!
Last year, I made a few blogging goals for this year, and now it's time to see if I accomplished them, and I'd also like to make more goals so I can look back at this post in a year's time (hi, future self) and see how 2019 went. It's still odd to say 2019, anyone else with me?
Stick to my blogging schedule.❌ Sadly, no, life got in the way. I don't know why I didn't see that would happen, but I don't think it's a reasonable goal in the future to assume that I would have no mess ups the entire year.
Reach 250 followers.✅ I exceeded my expectations here. We're currently at 416 followers, and I couldn't be more thankful for all of you!
Continue posting about books.✅ I'm not sure what else I thought I would post about? But it's a completed goal, so I won't complain.
Participate in tags occasionally.✅ I did participate in a number of tags, and while I try not to do too many, I hope to keep participating in a few in the year to come.
Keeping reading and commenting on other blogs.✅Yes, while I did have a couple of months where I just couldn't keep up, for the most part, I did stay active in the community and discovered SO many blogs, as well as kept reading ones I had previously discovered.
I'm so happy I was able to achieve *most* of my blogging goals, and I want to make even more for the upcoming year.
For the most part, continue with my blogging schedule
Reach 700 followers Ambitious, but I'm shooting for the stars here. 😉
Reach 100 comments on a post twice
Get 450 views on a post
Take hiatuses if I need to (but try to announce it first?)
Continue to interact & discover new blogs
Be proud of all my posts
Reply to all comments in a timely manner
Here's to another (hopefully) year of blogging, and enjoying myself while I'm doing it! Thank you again for all of your support on Purely Olivia this year, it means the entire world to me. ✨
Thanks to the book blogging community, I had the best reading year I've had a long time. I couldn't have ever discovered so many amazing books without all the recommendations and reviews from everyone, so thank you very much for that!
I already talked about books a lot in my top ten books of 2018 post last week, as well as throughout the year in my multiple mini (and occasionally full) review posts, but I still wanted to record some goals and milestones for this year. You all know me, I couldn't go a post without mentioning books. 😉
My most exciting bookish news of this year is, I completed my Goodreads reading challenge! It came down to me reading an entire book on New Year's Eve which wasn't a hardship, but I managed to reach my goal of reading 85 books in 2018.
What I'm most excited about is that, besides a Harry Potter and a Percy Jackson reread, as well as besides a couple of read-and-reread-both-in-2018 books, the vast majority of books I read were all books I was reading for the first time.
Since I've always been an avid rereader, it just makes me happy that I was able to discover enough new books to enjoy and love this year. *cries because books are so good and I love them dearly*
Back at the end of 2017, I made quite a few reading goals, so let's see how I did on them!
Read 75 books.✅ I ended up changing my Goodreads challenge to 85 after I reached this goal, so I was able to up it by 10!
Keep track on Goodreads.✅ I did that for the first time this year- I loved it, and I'm hoping to do it a lot more in the future.
Review 5 books.✅ I mean, if we're counting mini reviews (which definitely count, right?) then yes! I was able to meet this goal.
ARCS! ❌ While I did read a couple of ARCs, I did not get into Netgalley or Edelweiss like I thought I was going to. Right now I'm not sure if ARCs are something that I'm interested in pursuing this year, but maybe they will be, I'll just see where this year takes me!
I feel as if my goals were slightly vague, but I was able to accomplish the majority of them. Now for a few more specific (and still a little vague) 2019 reading goals.
Read 75 books
Keep track on Goodreads
Utilize Goodreads for rating and reviewing books
Continue to grow my bookstagram
Read more fantasy
Read outside of my comfort zone more
Decide if I want to look into ARCs
I don't know if I'll necessarily remember 2018 as being life-changing, particularly amazing, or wonderful- but it did have so many moments that I loved, and I'm so thankful for so much of what happened this year.💓
I've talked about the best parts of each month in my monthly recaps over the year, but here's a brief conglomeration of all my most favorite 2018 memories!
Dance. 2018 brought more dancing than I've ever had before, and I'm so grateful for every second of it. Through the recital, winter concert, and countless hours of rehearsals, it's been so amazing. I love it.
Summer memories. I went to the beach with one of my best friends this summer, and we made so many memories that I won't forget!
Seeing my favorite singers. I was lucky enough to see Taylor Swift and my favorite boy band in concert this year, which was a huge blessing.
Strengthening friendships. I've become a lot closer to a lot of people in my life this year, and I'm beyond thankful for that. I have close friends that I can rely on with anything, and that's the best feeling in the world.
Becoming obsessed with Hamilton. Okay, so this one is less serious, but this was the first year I listened to Hamilton, and I'm 100% obsessed. It always makes me happy to listen to, and I just love it so much.
I made a lot of goals for 2018, but looking back at them…I'm a little ashamed of myself for how little I actually ended up accomplishing.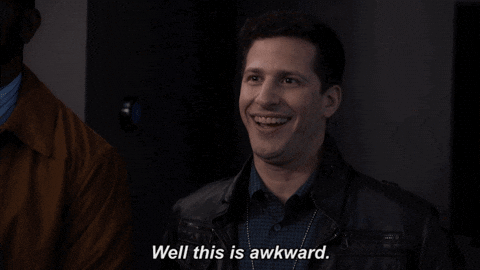 But, you know, it's okay. I'll take a look at all my failures anyway?
Keep up with my bullet journal.❌ I did bullet journal in the summer, as well as on a few odd months, but I would definitely not say I was consistent with it. I think it's too much for me at the moment, maybe I'll pick it back up again in the summer.
Read a devotional consistently.❌ I started out the year doing this, but quickly stopped. Which is really sad.
Journal at least once a week.❌Ha, I think I journaled twice. I journaled for most of 2017, so I thought I would continue, but it doesn't appeal to me as much at this time in my life- though I hope it will become appealing again someday.
Improve my fouettes.✅ I actually did this? My fouettes are still not too great, but I have made a great improvement from what they were a year ago.
Eat healthier.❌✅ Generally, I eat more salad this year, but I also haven't cut back on my sweet tooth cravings, so I don't know if this is a win or a lose.
As I always do at the beginning of a new year, I have a lot of plans for what I'm going to do in January. Here's to hoping I actually stick with my new goals?
Do a devotional every day
Regain my relationship with God
Continue to push myself in dance (with fouettes, seconds, confidence, reverse leaps, etc.)
Let people in my life know how much I appreciate them
Spend less time on social media
Do one second everyday all year
Read my Bible daily
There we have it, my entire year wrapped up in just a couple thousand words! Thank you all again for all your support, encouragement, and for being the best friends and followers anyone could ask for.
I hope you all have an amazing 2019, where you work towards your goals (even if they don't get accomplished, there's more to it than just success) and remember to enjoy every step of the way- after all, this year will only happen once so we better make the best of it.
Here's to a happy new year!🥂
What are your goals for the new year? How was 2018 for you? I'd love to chat with you all in the comments.
Photo by Cristian Escobar on Unsplash >> credits for the image used in my featured image, thank you to the photographer!